Will Kentucky Sports Betting Make the 2022 Legislative Cut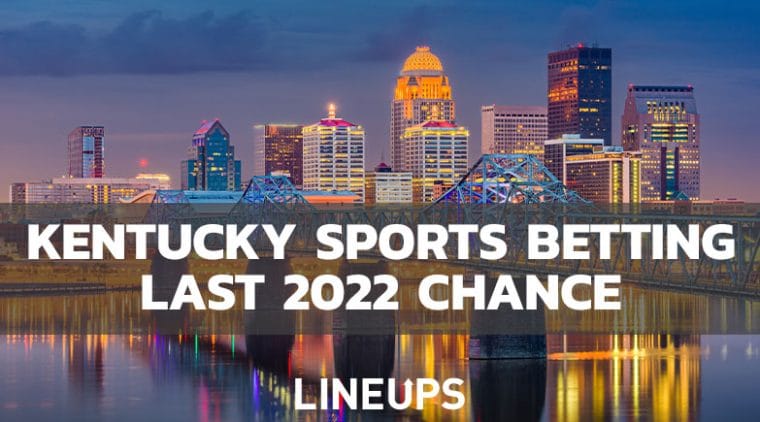 HB 606 Makes It To The Senate
Sports betting in Kentucky is inching closer to reality – a bill known as HB 606 to legalize the activity passed the House on a 58-30 vote and it just recently received its first reading in the Senate on March 29 and a second forthcoming on March 30. Following the second reading is a 10-day veto period lasting until April 12, at which point Kentucky will have two legislative days left in the Kentucky General Assembly session. 
The bill's main sponsor Rep. Adam Koenig plans to use this time to sway those that are on the fence about the bill. If all goes well, then lawmakers would have to pass it by April 13 at the soonest or April 14 at the very latest. But Kentucky Senate Majority Floor Leader Damon Thayer still described its passage as a "longshot."
Political Dilemma?
Sports betting in Kentucky has historically been met with heavy opposition in the state legislature so while these baby steps are crucial in Kentucky's sports betting journey, it is probable that it won't be enough. The Senate, which is majorly controlled by the GOP has expressed outright disdain for the bill for reasons ranging from religion to where they live. Republicans hold 30 of the 38 seats in the Senate; under normal circumstances the bill would need about 20 votes in favor to pass it to the floor. But because of the divisive political nature of the Senate, it'll probably need more like 23 votes, assuming that all eight Democrats vote in favor. At least 23 votes would ensure that at least half of the Republicans are in favor, which will likely be necessary for consideration. 
Despite it being a so-called "longshot," Kentucky Democratic Gov. Andy Beshear has previously expressed support for the bill and is surely expected to sign it into law if it makes it to the floor. 
Other Details
Alongside HB 606 is HB 609, which also heard its first reading by the Senate on March 29 after passing the House on an 84-14 vote. HB 609 aims to fund problem gambling programs in the state. It is expected that these two bills will pass or fail concurrently.
To make the stakes even higher on the passage of the sports betting bill this year is in Section 36 of the Kentucky Constitution. It states that "any legislation introduced but not enacted in the first part of the session shall be carried over into the second part of the session. In any part of the session in an odd-numbered year, no bill shall become a law unless it shall be agreed to by three-fifths of all the members elected to each House."
In other words, if it gets pushed to next year, it will be even harder to pass. 2022 is an even-numbered year which allows for a simple majority vote, but if a vote occurs in 2023, which is an odd-numbered year, it will need even more votes. Will it be possible? Stay tuned.