Warner Bros Discovery Joins BT Sport to Launch New Sports Channel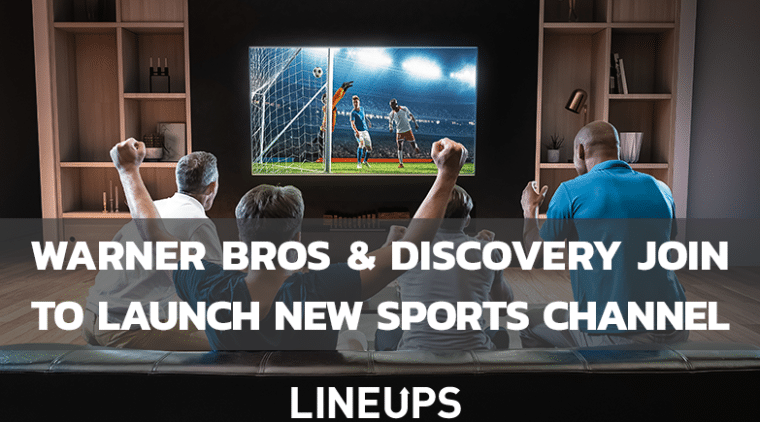 Coming To A Screen Near You
Warner Bros Discovery has agreed to terms with BT Sport to create a pay-TV sport business by combining the Discovery-owned Eurosport with BT Sport's broadcasting capabilities to televise a wide range of sports to the UK and Ireland, primarily. 
This joint venture will gather the rights to the Premier League, the Champions League, and the Olympics upon completion of the deal. They are still gathering proper permission from the Premier League and Champions League to operate; when they do, the merger will essentially be finalized. Later on it is also expected that they will pick up the rights to UEFA Europa League, cycling Grand Tours, the Grand Slams of tennis, the winter World Cup Season, and Premiership Rugby. 
"Our growing portfolio of premium entertainment content promises to deliver consumers a richer and deeper content proposition, not only providing greater value from their subscriptions but bringing sport to a wider entertainment audience," said Andrew Georgiou, President of Discovery Sports in Europe. 
Details of The Deal
Under the terms of the agreement, Discovery, who will be the central operator of the business, will pay BT Sport €93 million over the course of three years. BT Sport is eligible to receive an additional €540 million, contingent upon a successful first four years of business. 
Despite Discovery's operational control, the joint venture is of 50% control of each party. However, Discovery will have the ability to take full control of the business in the future, and BT Sport will have the ability to exit the venture via sale or initial public offering, should that be of interest to them.
For now, the two companies will operate separately in the UK market until the deal becomes finalized. 
About Discovery
Discovery entered the international sport market in 2014 when it acquired Eurosport – it now broadcasts in over 200 markets outside of the U.S. It produces and distributes in over twenty languages to over 130 million different people, per month. Additionally, Discovery holds the TV rights to broadcast the Olympics in Europe which it acquired in a $1.2 billion deal. 
Some of their most popular broadcasted brands include Eurosport, Global Mountain Bike Network, Global Cycling Network, Golf Digest and GolfTV powered by the PGA Tour. It also includes sports programming on streaming platform, Discovery+ and its free-to-air European Discovery channel.
About BT Sport
BT Sport is a European subscription-based sports programmer which operates as a division of BT Group, a telecom operator with operations in over 180 countries worldwide. BT Sport primarily operates in the UK and gives its users access to dozens of different sports from Premier League soccer to American football. 
Currently, BT Sport is in the middle of a financial reconfiguration. After reporting that its revenue decreased by 2.2% in its last fiscal year, they have increased their cost savings target to €2.5 billion by 2025, up €500 million from its last goal. Still, the company has been successful – it recently recorded a net profit of €1.27 billion. 
The company has spent billions on driving the growth of BT Sport, in an effort to compete with competitor and Europe's biggest media company, Sky, which has pulled customers away from BT Sport with its internet, sports, and entertainment programming bundle. The Discovery partnership will no doubt help leverage their market position against Sky. 
"As a global sports and entertainment broadcaster Warner Bros Discovery is the perfect partner to work with us to take BT Sport to the next stage of its growth," said Marc Allera, CEO of BT's Consumer Operations.