US Books Get Risk Management Lesson From Draymond Green Bets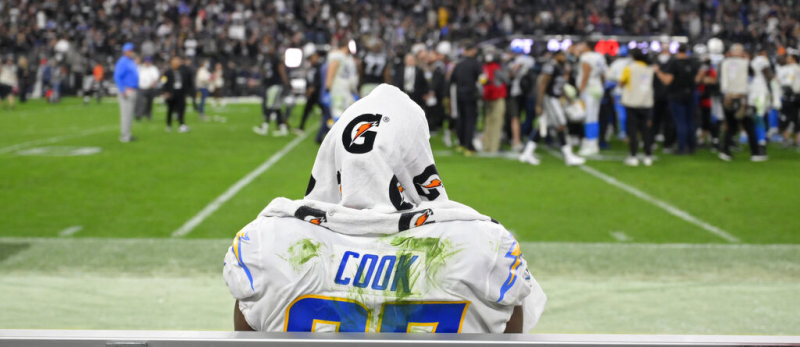 US sportsbooks had a wild ride on a recent Sunday, thanks to the NFL and Draymond Green bets.
In a 12-hour span the industry:
Nearly lost tens of millions on the correlated parlay of Jacksonville Jaguars moneyline and a tie between the Los Angeles Chargers and Las Vegas Raiders on Sunday Night Football.
Did lose millions to same-game parlays on Sunday night NBA, after Green started a game to honor his Golden State Warriors teammate Klay Thompson, then immediately hit the bench because of a pre-existing calf injury.
What happened with Draymond Green bets?
About half an hour before tip on Sunday, a Warriors beat reporter said Green would start the game, then sit out. That tweet was deleted.
Then Warriors PR tweeted the plan a couple of minutes before tip-off and bettors were quick to hammer Green player prop unders as single bets and in same-game parlays (SGP).
FanDuel and DraftKings ultimately paid out under bets and voided overs. BetMGM also paid under bets and settled over bets as losers.
Trouble for DraftKings over Draymond Green bets
DraftKings appeared to come off the worst among the major US sportsbooks. The operator took until Tuesday to decide to pay out in full.
A spokesperson said Monday that bet settlement was on hold, pending an investigation. DraftKings did not respond directly to LSR requests for comment.
The operator took around a $3 million hit, mainly from same game parlays, industry sources told LSR.
So are there any lessons to be learned or are these simply two black-swan events in quick succession?
It would not be the first time online sportsbooks have come close to busting on one-off events
Same-game pain
The Green incident is perhaps more likely to re-occur in US sports betting with ceremonial starts somewhat common.
For instance, Philadelphia Eagles center Jason Kelce played one snap last Saturday night to keep his starts streak intact, then hit the bench. It was a non-issue because Kelce had no props associated with him. But it does hints at similar potential issues down the line.
So what can US books do to mitigate this kind of risk going forward?
Know your limits
For one, DraftKings reportedly limited some accounts that bet the Green props. One user also reported his account had been restricted even though he had not bet the Green props.
That might suggest DraftKings has made some sweeping changes to its risk profile.
It is also worth noting DraftKings takes its SGP product from a third party (Genius Sports/Sportcast), which may explain why the operator was slower to react than other books.
Adam Bjorn, the COO of odds-compiling firm Plannatech, said it was a failure in risk management.
"The first few bets should have raised alarms," Bjorn said. "This is where taking a third-party product, and not having true traders or info teams is a massive failure from operators."
Ceremonial problems
Indeed, ceremonial tributes have caused problems for bookmakers in the past.
UK football club Chelsea honored their captain John Terry in his final game in 2017 by substituting him in the 26th minute, to match his shirt number. But Irish bookmaker Paddy Power had laid a handful of bets at 100/1 for Terry to be subbed off in that 60-second period.
The bookmaker was only stung for a couple of thousand pounds since it was a novelty market. But the advent of same-game parlays means liabilities on player props can now quickly get into the millions. 
Most of the time, those bets are good news for bookmakers. But every now and again, bettors get their own back.