UFC And Sports Betting: An Outlook From The Experts At SBC 2022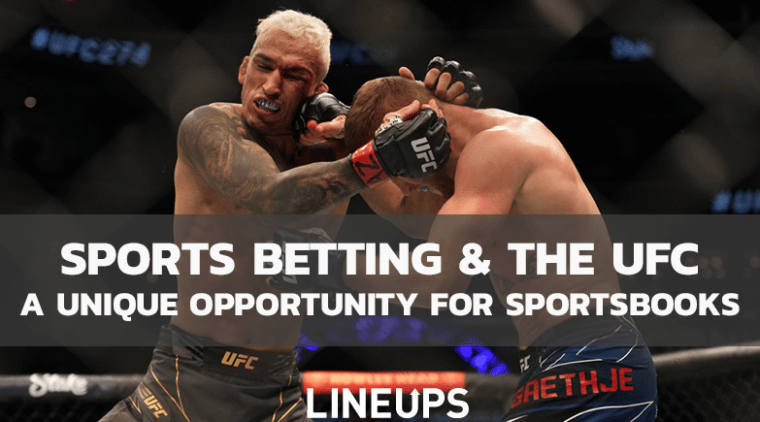 Over the last several years, both the UFC and sports betting have become increasingly popular in the entertainment space, on their own. But at this year's SBC Conference, Slapshot Media Partner Robert Davidman sat down with experts from the industry to talk about the growth that sits at the intersection of UFC and sports betting. 
Growth In The UFC
Since starting at UFC five years ago, Senior Vice President of Global Partnerships Paul Asencio is positive that the UFC is unlike any other sport in the world. With 42 events per year, plus another 10 contributed by the Dana White Contender Series, the UFC boasts 52 events annually, essentially marking every weekend in a calendar year with a UFC event. This is the only sport in the U.S. where you can bet on a sport twelve months out of the year, and from a partnership standpoint, whether it be sportsbook related or not, Asencio said "that is really a tremendous benefit to our partners." On a smaller scale, UFC also has the upperhand in terms of competing sports programs on any given day; Marcus Berry, Global Partnerships Director at SportCast said "sportsbooks have got less events late at night and this is when UFC really hits home."
Asencio also spoke on the pure attraction that people have to the sport as well. Fights market themselves. He gave an example, "A fight breaks out in the crowd. Where does everybody look? They look at the fight. It's just human nature. Whether you like it or don't like it, or you're squeamish with it, people want to see what's going on." 
So how does the natural draw to the UFC translate to sports betting?
"I think it just is a natural progression in us growing our fanbase," said Asencio. 
Sports Betting Meets UFC
One of the most obvious draws for an avid sports bettor to UFC is that a viewer doesn't have to wait three hours to know if their bet hit or missed – one punch thirty seconds in can seal their fate. "You don't have to wait to recycle your funds…or double down on your losses," VP of Sales at IMG Area Andrew Corser, said. In other words, bettors of the UFC get instant gratification. 
The very thing that makes UFC so exciting is also what makes it a difficult sport to bet on. Viewers almost can't take their eyes off the television, presumably to make a bet, because if they do, they'll likely miss enough action to possibly change their mind. Corser posed an interesting question about this phenomenon – "How can we build out these bets and parlays but also allow people to sit there and watch the fight and have up to date information on what's happening?"
"Things can change so quickly. You get a reversal, then a knockdown straight away after," said Corser. Asencio concurred that "whatever the odds may be…it is a fight. And on any given night either one of those men or women could win or lose and get that shot in to just knock somebody out."
It's fast, furious, popular, and readily available. So what's next?
The Future of Sports Betting in UFC
The explosion of these two markets separately makes for a very bright future in the crossover of the two. Simply put, it will be about "balance right between making a product that's accessible and not suspended overtime, and creating these clever markets that people want to bet on," said Berry. 
With the high growth rate of the market, these companies plan to upscale education on stat and data interpretation in the sport as well as sports betting in general. Ultimately the harnessing of knowledge and information at your fingertips mixed with an effective way to interact with that information, will drive betting on the sport. But because of the lightning speed at which both the sport is played and the industry has grown, industry experts such as these are still streamlining the process. 
Outside of that, IMG Arena is looking at how to contribute to expanding the live betting element within UFC. Corser ensures that "it's not going to be the same as the other sports," which seems to be a common phrase among UFC proponents. 
Tune in this weekend on July 23 for another UFC Fight Night between Curtis Blaydes and Tom Aspinall, as they fight for the heavyweight title.