TwinSpires Exits Sports Betting Market – Industry Implications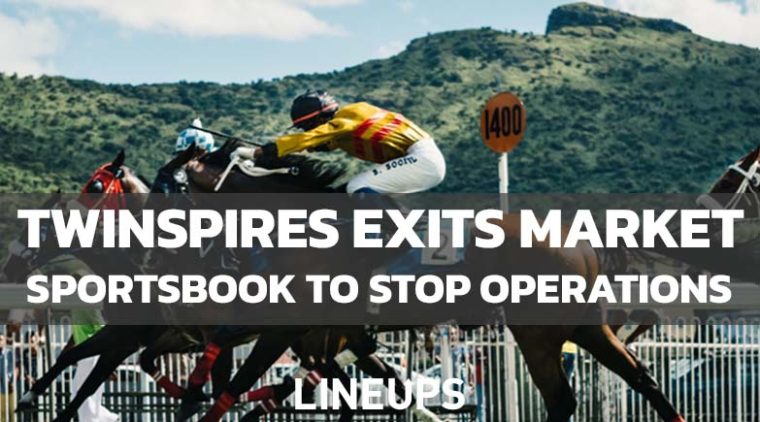 On Thursday, during the company's fourth-quarter earnings call, Churchill Downs Inc. CEO Bill Carstanjen announced that online sportsbook TwinSpires would be leaving the sports betting market. While TwinSpires has been highly successful in horse race betting, it has struggled to compete with the big-name operators in single-game sports betting.
TwinSpires had established market access in eight states: Arizona, Colorado, Indiana, Michigan, Mississippi, New Jersey, Pennsylvania, and Tennessee. Those states will no longer have access to the online TwinSpires sportsbook in the next six months.
Profitability Deemed Impossible
Churchill Downs reported $31.9 million in sports betting losses during the fourth-quarter earnings call. On the earnings call, Carstanjen said the company had no clear path to profitability in a "highly competitive market," and even said that some of TwinSpires' competitors in the space have had "little regard for short-term or potentially even long-term profitability."
Horse Racing Still Highly Successful
While TwinSpires is bowing out of the single-game sports betting space, it has been highly successful with horse racing. Carstanjen said that TwinSpires has grown to hold a 50% market share of online horse-race wagering, up from 40% pre-COVID. Churchill Downs Inc. (CDI) still has plans to open additional racetracks, and the horse-race industry will remain its primary focus.
Churchill Downs Assesses the Damage
On the fourth-quarter earnings call, Carstanjen reported a decrease in Q4 2021 EBITDA to $11.7 million, down almost $14 million from the year prior. With marketing and promotional spending increasing in the sports and casino industry, CDI saw its losses from that sector increase by $9.5 million. The company deemed those losses unsustainable given the industry's current climate.
CDI still reported a net income of $249.1 million for the year on total revenue of $1.6 billion. However, CDI stock (NASDAQ: CHDN) had dropped by about 2.8% in pre-market trading Thursday and has been down by about 5% over the past five days. Other sports betting corporations such as DraftKings and Caesars have seen their stock prices fall recently, as well.
Future Consolidation a Given?
DraftKings and Caesars announced they would be cutting their promotional spending during Q4 earnings reports calls that didn't quite live up to expectations within the past week. Meanwhile, Wynn Resorts' WynnBet announced its intentions to leave the space in January with the platform currently up for sale with a price tag of about $500 million.
The decision by TwinSpires to exit the online sports betting industry underscores what we've known for some time – the market is dominated by a few big players without much room for success for up-and-coming brands. DraftKings, FanDuel, and Caesars control a vast majority of market share, and customer acquisition and retention have become difficult for the smaller platforms in the space.
On Tuesday, Dave Portnoy said that he believes it would be "game over" if his Barstool Sportsbook merged with DraftKings. He also referenced how it's "hard to make money," especially "when you have to spend so much to acquire your customers." Consolidation like what Portnoy refers to seems inevitable given the industry's current structure. It wouldn't be shocking to see smaller platforms like TwinSpires continue to bow out of the market or sell to bigger competitors WynnBet is attempting to do.