theScore Launches Their Own Sports Betting System on Path Towards Technological Independence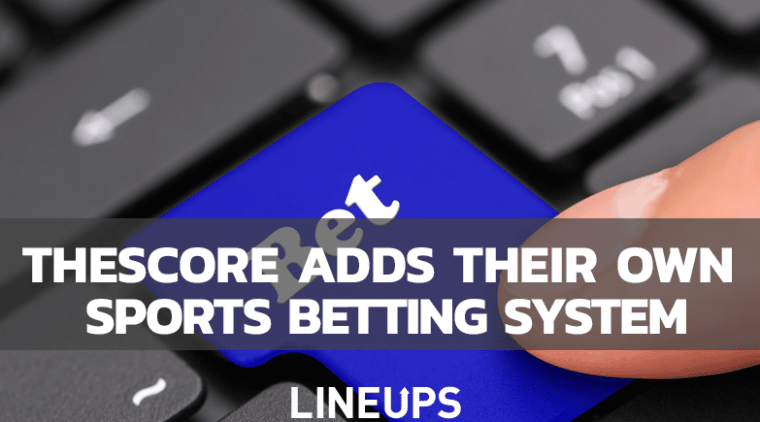 On July 25, Penn National Gaming announced that its subsidiary, theScore has launched  a proprietary risk and trading platform within their organization as part of a greater effort to house their own sportsbook technology. The engineers and product developers have put theScore on the path to vertical integration with the new Risk and Trading platform, the Player Account Management system, and the Promotion Engine, all of which are custom-built for theScore's needs."From the outset, achieving technology independence has been a core priority of ours and I could not be prouder of the incredible team who built this state-of-the-art platform from the ground up," said John Levy, CEO of theScore. "Operating on a system where all components are custom built to work together maximizes our speed and efficiency and supercharges our ability to seamlessly roll out new features, wagering options and innovations."
The independent risk and trading platform heightens the company's mobile product offering, specifically in the Ontario market, where users will see an increase in betting markets, live wagering options, and event prop bets. Furthermore, theScore will leverage their new infrastructure in a way that gives users a more personalized experience along with more integration between their media and betting. With this will come the launch of its new Parlay+ feature that they will be rolling out for all major sports leagues starting this fall. "This vertically integrated platform will increase our ability to engage and retain customers, drive more flexible pricing, provide valuable savings on third party platform costs, and allow us to deliver the most personalized product experience in the market," said CEO and President of Penn National Gaming, Jay Snowden. 
About Penn National Gaming
theScore was acquired by Penn National in 2021 and up until recently at the beginning of July, they were operating in the U.S. However, they have now terminated their U.S. market to focus primarily on the Canadian market, which it joined upon the iGaming launch in Ontario on April 4. theScore was one of the very first operators approved for licensing the province. 
"We're thrilled to have this technology deployed in Ontario and are diligently working toward migrating the Barstool Sportsbook in the U.S. to the platform in Q3 2023, after which we will begin to realize the full benefits of our in-house, custom designed technology," said Snowden. 
As of January 2020, Penn National also owns a 36% stake in Barstool Sports, making them a majority shareholder in the brand. Since then, they've launched the Barstool Sportsbook in several U.S. states, and will likely focus their U.S. efforts on growing this sportsbook, and their Canadian efforts on theScore. 
While the Alcohol and Gaming Commission of Ontario has yet to announce revenue reports for any of the operators in the province, in a Q1 earnings call, Snowden said, "every day since launch, we are seeing significant activity. High hundreds of first time depositors and thousands of downloads every single day, all incremental to the first day." The alleged success is likely in large part why the company decided to move out of the U.S. and focus on Canada.