The 2022 Olympics Betting Handle Should Be Big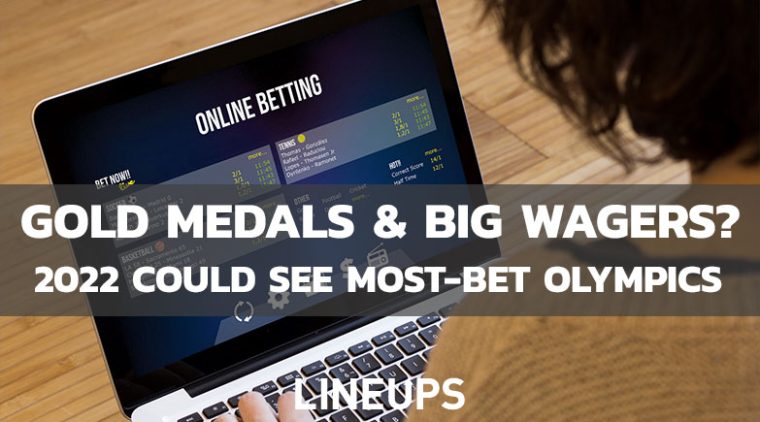 It didn't take long for sports wagering to hit the mainstream. What seemed impossible years ago is now here, with sports teams making partnerships with sportsbooks and more states embracing legalization. As you'd expect, the big leagues are the focus for U.S. sports bettors, with the NFL, NBA, NHL, and MLB attracting a large amount of money. However, it will be especially interesting to see how the intersection of growing gambling popularity meets one of the most popular sporting events ever once the Winter Olympics in Beijing get started. Let's take a look at the potentially massive handle for the Beijing Olympics, which get started on February 4th, 2022.
Betting Expectations High For Winter Olympics
This will be one of the most interesting years when it comes to Olympic wagering. For the second time in Olympic history, millions of U.S. citizens will be able to conveniently wager on events online. And that will make a huge difference for the overall handle for the games. According to Forbes, some are expecting this to be the most-bet Olympics ever, including veteran bettor Bill Krackomberger.
Forbes reports that there are a few factors that go into the large handle this year. One of the biggest is the relative break in sports between now and the Super Bowl. Considering the Super Bowl is the most bet event on the calendar, new and experienced bettors will be looking for other events to wager on in the meantime. Additionally, the temporary NHL pause for the All-Star Game might draw some bettors that would usually be wagering on pro hockey.
Olympics Provide New Wagering Potential
Despite its popularity, the Olympics will likely not get the general betting attention that major leagues such as the NFL garner. However, the unique nature of the Olympic games gives bettors something a little new to wager on compared to standard mainstream sporting events. The diverse array of events lets bettors not only watch something new, but discover how wagering on curling and ice skating differs from placing a bet on an MLB game.
There's data to suggest that Olympic betting will see a sharp rise this year. A report conducted by the American Gambling Association found that around 20 million U.S. citizens were planning on wagering during last year's Olympic Summer Games. The sheer availability of Olympic betting will definitely be a factor in the handle. Up until 2016, you couldn't even place a legal bet on Olympic events. Plus, starting in 2018, more states began legalizing and eventually launching sports wagering.
Where Can You Bet On The Olympics?
You've definitely got your share of choices when it comes to Olympic wagering this year. DraftKings Sportsbook is offering bets right now, such as men's and women's hockey. FanDuel Sportsbook is also taking Olympic bets, and you can even place futures on which country will win the most gold medals. Caesars Sportsbook also has odds listed for winter events such as skiing and figure skating. Whatever sportsbook you prefer, make sure to check out what Olympic bets are being offered as the games get started.