Survey Shows 60% Sports Betting Support in Massachusetts Senate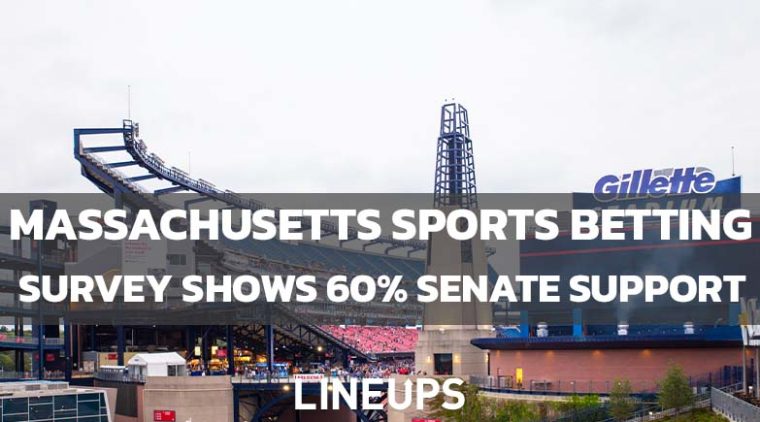 Massachusetts could soon see some positive momentum towards legalizing sports betting if a recent survey is any indication. According to a News Service survey of the Massachusetts Senate, at least 60% of the state's senators support legalizing sports betting. However, progress has been stalled, and Senator President Karen Spilka said earlier this year that sports betting wouldn't be a top priority for this year's session. As March Madness wraps up following the most wagered-on Super Bowl of all time, there's no question Massachusetts is missing out on tax revenue.
Progress Stalled in the Legal System
While most Massachusetts senators support sports betting, there has yet to be significant progress. Last July, the House voted 156-3 to approve sports betting with HB3993, but that bill has been stalled in the Senate Ways and Means Committee since last summer. Speaker of the House Ron Mariano has expressed his frustration at the Senate's "stubborn reluctance to take the bill up."
Governor Charlie Baker understands that legalized sports betting is an eventual necessity, with the state losing out on tax revenue. Baker said on Thursday that there's no getting around legal sports wagering as many people in Massachusetts "just drive over the border, to be able to participate in something that is another form of entertainment."
Details of the Massachusetts Survey
According to the News Service survey, 24 senators support legalizing sports betting through survey responses or sponsored legislation. Eight respondents said they were undecided, noncommittal, or had no comment. Twelve senators did not reply, but none responded and said they were outwardly opposed to legalized sports betting.
Many senators who responded to the survey cited the state's loss in potential tax revenue due to not adopting legal sports betting. Senator Bruce Tarr mentioned that the state might be "leaving $30-50 million a year on the table, maybe more" as that revenue flows to neighboring states with legal sportsbooks or illegal offshore sportsbooks.
Tax Dollars Flowing Out of State
Senator Diana DiZoglio referenced how tax dollars are flowing out of the state. She mentioned her representation of border communities in the Merrimack Valley, where individuals cross the border to New Hampshire to place bets. DiZoglio referenced the "significant revenue loss for Massachusetts and gain for New Hampshire."
According to data from DraftKings, 28% of Super Bowl bettors in New Hampshire had a Massachusetts address. In addition, there is now legal online wagering in Connecticut, New York, and Rhode Island, which makes it easy for Massachusetts residents to cross state borders and place bets, resulting in the loss of tax dollars.
What's the Hold-Up?
In his response to the News Service survey, Senate President Pro Tempore Will Brownsberger said that there are "unresolved questions about the scope of activities that should be eligible for sports betting, how to set it up, how to regulate it, and how to share the revenue it generates."
With the Senate's talks almost entirely private, it has been difficult to gauge the path forward or change in stances on the topics at hand. This recent survey suggests that there is at least enough support for legalized sports betting to move forward, but resolving the structure of the legislation is another issue entirely.
Senator Michael Rodrigues, chairman of the Senate Ways and Means Committee, said that his committee is "actively engaged in discussions and meetings with all the principals." Rodrigues called the process complicated and broad, but his comments and the recent survey results suggest there could finally be a light at the end of the tunnel for this long Massachusetts legislation process.