Sportradar Working On Responsible Gambling With Athlete Wellbeing Program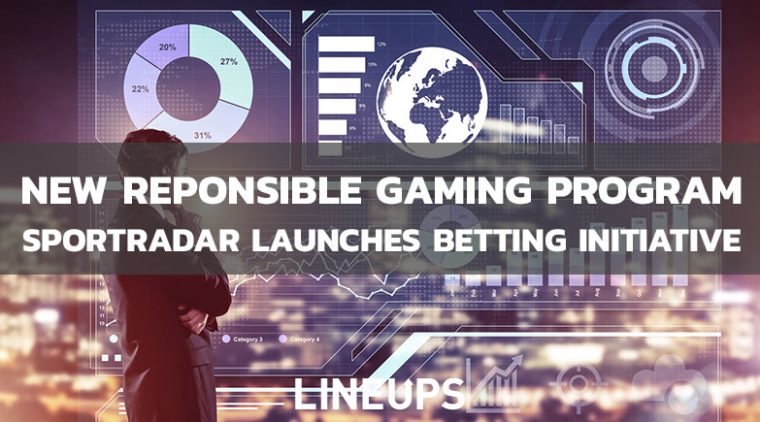 As sports betting has become a major part of our culture, questions have been raised about deeper details of wagering on sports, such as responsible betting. One hotly debated issue is the use of advertising, with concerns over younger viewers and overexposure to betting content. With massive ad dollars spent by sportsbooks throughout the year, these concerns will continue to be raised by critics. Additionally, discussions around athletes betting on games, which is widely prohibited across both professional sports and collegiate sports, have been ongoing. In order to further work with athletes on navigating the sports world with sports betting so popular, one company has launched a forward-thinking initiative. Let's take a look at how the Athlete Wellbeing Program will work to educate athletes while fighting against problem gambling.
Sportradar Launches Athlete Wellbeing Program
In light of the rapid growth of sports betting in the U.S., sports technology company Sportradar has come out with the Athlete Wellbeing Program, which is aimed at helping different sports teams and leagues learn more about responsible sports betting. The Athlete Wellbeing Program will look to do this through webinars, workshops, and other sessions both online and in-person. According to the Head of Integrity Services and Athlete Wellbeing Jim Brown, the larger goals of the program include assisting with issues surrounding sports wagering and mental health for athletes.
The launch of the initiative comes at a great time, as according to SBC Americas Sportradar has just renewed its membership with the National Council on Problem Gaming (NCPG). The Athlete Wellbeing Program will also get support from the NCPG, offering additional counselling. The program will get additional support from Dr. Timothy Fong, Brianne Doura-Schawohl, and Kindbridge Behavioral Health.
Sports Betting Numbers Continue To Balloon
The rollout of the Athlete Wellbeing Program makes a lot of sense considering the current state of sports wagering. In the past year, a number of new sports betting markets have gotten going, with Ontario, New York, Arizona, and Louisiana all allowing for legal online gambling. Additionally, Ohio is on the road to fully allowing sports betting with a January 1st, 2023 target launch date. Since June of 2018, the overall U.S. sports betting handle is over $138 billion, and that likely won't slow down anytime soon. A number of markets have already seen multi-billion dollar handles, such as Colorado, Arizona, Illinois, Michigan, and New York. Although the MLB season is generally slower for sports bettors, you can expect some major numbers once the 2022 NFL season kicks off. This makes it all the more important that companies like Sportradar are working to make responsible gambling more prevalent.
Athletes Wagering On Games Is Nothing New
With this focus on responsible gaming, Sportradar is looking to help athletes avoid wagering on sporting events. Professional athletes getting handed suspensions for betting is nothing new. While Pete Rose might be the most famous example, 1963 was one of the earliest instances of athletes betting, with former NFL MVP Paul Hornung getting a year suspension for wagering on football games. And, in one of the biggest stories of the 2022 NFL offseason, Atlanta Falcons wide receiver Calvin Ridley was suspended for a year for placing bets on games. Interestingly, Ridley wasn't officially on the team when he placed those bets, as he had stepped away from the team to work on his mental health. Hopefully, with programs such as the Athlete Wellbeing Program, more professional players will understand the risks involved with sports betting.