"Soft Launch" of Kansas Sports Betting Set For Sept. 1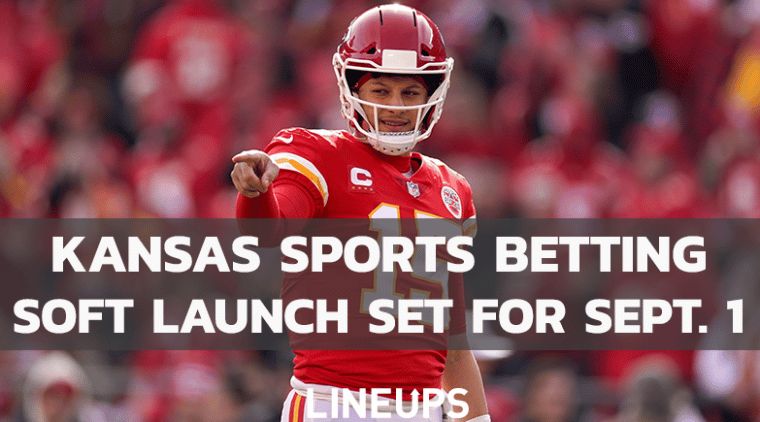 The Big News
After several months of enduring the formalities of the sports betting regulation process, Kansas Governor Laura Kelly officially announced that sports betting will go live in Kansas on Sept. 1 just one week prior to the NFL's regular season kickoff. 
"Legalizing sports betting is a common-sense solution that keeps Kansans' money in Kansas and drives business to sporting events, casinos, restaurants, and other entertainment venues," Kelly said in a press release. "I want to thank all our partners for working with us to get this done in time for football season."
Her two main partners in getting this market launched are the Kansas Lottery and Kansas Racing and Gaming Commission, which will work together to regulate the Kansas market. 
On behalf of the Kansas Lottery, the Executive Director of the Kansas Lottery Stephen Durrell gave a separate announcement. He stated that the Sept. 1 date will act more as a "tentative soft launch" while Sept. 8 will act as the state's full launch a week later. 
BREAKING: Starting September 1, sportsbooks at Kansas' four state-owned casinos can begin accepting wagers. This will drive business to sporting events, casinos, restaurants, and other entertainment venues — just in time for football season.https://t.co/Wk1vinxYuh

— Governor Laura Kelly (@GovLauraKelly) August 18, 2022
Kelly signed the sports betting bill in May, and it was later formally legalized on July 1 of this year, giving regulators little time to turn it around ahead of the NFL season. But on August 12, the Kansas Racing and Gaming Commission approved the draft regulations of the bill. 
Kansas Sports Betting Outline
Sports betting will launch through Kansas' four state-owned casinos: Boot Hill Casino & Resort in Ford County, Kansas Star Casino in Mulvane, Hollywood Casino at Kansas Speedway in Kansas City, and Kansas Crossing Casino & Hotel in Pittsburg. Each casino will be awarded three mobile licenses in addition to operating a retail sportsbook. Caesars, BallyBet, FanDuel, DraftKings, Barstool, BetMGM, and PointsBet, have already gained access to the state via one of these casino partnerships. 
Given that only state-owned casinos are currently the only casinos able to offer sports betting given the language of the bill, the governor's press release also acknowledged that "tribal casinos are also working to align on contracts with the State of Kansas for sports wagering. These casinos will be authorized to launch as soon as they are ready."
Other points of note in the bill are that the tax rate for operators is 10% and betting on college sports will be permitted. 
More Changes To Come?
The very same day as the announcement, a spokesperson of the Kansas Attorney General's office, John Milburn, expressed concerns with the sports betting legislation, in an email to the Kansas City Star.
"We are aware of the urgency in this matter and have expedited and nearly completed initial review of the proposed regulations from the Kansas Lottery," Milbburn wrote. "Our initial review has identified significant legal issues with the agency's proposed regulations. We intend to approve these regulations as soon as the agency fixes the legal problems in their initial version."
Nonetheless, Durrell is still optimistic. "There are still several regulatory and administrative hurdles that we need to get through to make this launch a reality, but we are hopeful we can get there," Durrell said. "A lot of people worked very hard in a very short amount of time to make sports wagering a reality here in the state."
If all goes as planned, the turnaround time between the bill's legalization and the launch date will be the new record at just 74 days. The previous record was 95 days, set by Iowa's launch. Meanwhile Maryland is now 465 days from when they signed their sports betting bill.