Saskatchewan Set to Launch Sports Betting through B.C. Lottery Partnership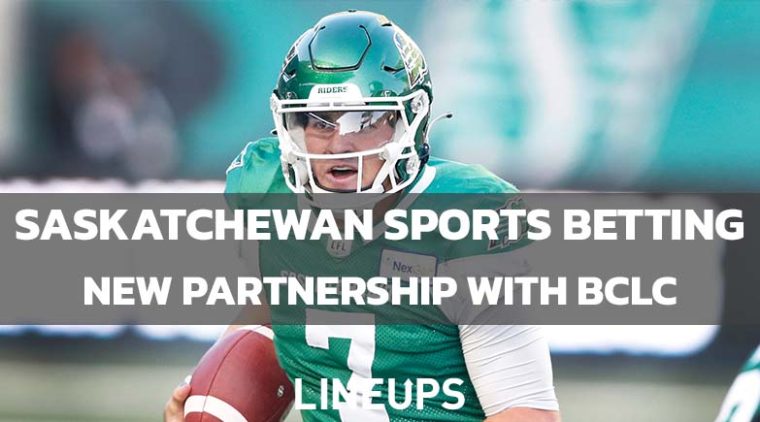 Sports betting could soon be on its way to Saskatchewan. On Monday, the British Columbia Lottery Corporation (BCLC), the government-owned Saskatchewan Gaming Corporation (SaskGaming), and the Saskatchewan Indian Gaming Authority (SIGA) announced that they had signed a vendor agreement for an online gaming platform.
With a population of about 1.1 million, Saskatchewan is the sixth-largest province in Canada. It appears poised to join some of the largest provinces in the country as it hopes to launch online sports betting by the end of 2022.
SIGA announced today, along with other stakeholders, that they have officially signed a vendor agreement for BCLC to begin development on the Online Gaming site.https://t.co/x3kzW639I8…@casinoregina @casinomoosejaw @fsinations pic.twitter.com/qsUCLgGDTV

— SIGA (@HomeSIGA) June 6, 2022
BCLC and Existing Operations
BCLC is a government-run organization that operates its regulated PlayNow online gaming in the provinces of British Columbia and Manitoba. PlayNow.com is the only regulated gambling website in those provinces and is one of a few sites in the world that offers dedicated player health specialists called GameSense Advisors. PlayNow offers a safe and secure playing experience for over 400 casinos, live casinos, poker, and sports betting products.
Canadian Gaming Association President and CEO told Sports Handle that there was a lot of interest in the RFP process, and that provided a "tremendous opportunity for SIGA to extend their brands online and integrate them with SaskGaming, and be able to create a really great offering for the province of Saskatchewan."
"BCLC is proud to provide its industry-leading PlayNow.com platform to Saskatchewan players, who can soon enjoy the very best in online gambling entertainment – from exclusive slot games to a full suite of sports betting and casino products," said Lynda Cavanaugh, Interim President and CEO, BCLC.
Current Wagering Options in Saskatchewan
Saskatchewan has a limited sports betting market at the moment with Western Canada Lottery Corporation's Sport Select game the only legal option. Sport Select caps wagers at $100 and requires players to travel to a store in-person to secure their ticket. Single-event wagering was legalized in Canada last August on a provincial basis.
"Sport Select has a niche in the province, and SIGA will look to complement offerings in the sports betting space to compete against the gray market betting, where these monies are leaving the province," said SIGA Director of Communications and Media Relations Alanna Adamko.
SIGA's Unprecedented Agreement for Online Gaming
On September 23, the Federation of Sovereign Indigenous Nations (FSIN), which represents 74 First Nations in Saskatchewan, and the Saskatchewan government announced an amendment to the Gaming Framework Agreement (GFA) that was originally signed in 1995. The amendment would establish the legality of online gaming run through SIGA and a 50/50 revenue-sharing agreement between the First Nations and the provincial government.
Through the amended GFA, SIGA will be the only First Nations operator in Canada to have such a lucrative deal with the government for online gaming. For comparison, the Ontario Lottery and Gaming Corporation only allocated 1.7% of annual gross gaming revenue (GGR) to First Nations in the province. In British Columbia, the government has allocated 7% of GGR to First Nations.
SIGA is a nonprofit that was established in 1995 to "create employment for First Nation people, generate positive revenues for First Nations, and partner on economic development projects that benefit our shareholders and communities," per its site. In 2020-21, SIGA had revenue of $85.7 million (CAD) and a net income of $16.6 million per its annual report.
"SIGA is very excited to bring the PlayNow online casino and sports betting to Saskatchewan – the PlayNow platform is very competitive against any other online offering. This online offering will integrate into our existing casino operations and will further enhance the entertainment options for SIGA's and SaskGaming's customers," said SIGA President and CEO Zane Hansen.