Puerto Rico Bringing DraftKings Sportsbook to Foxwoods Casino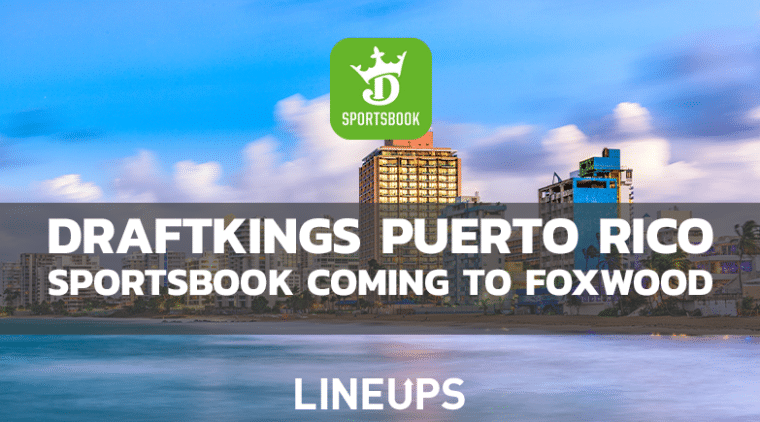 Puerto Rico Sports Betting History
DraftKings Sportsbook is headed south to Puerto Rico to open retail and eventually online gaming operations at Foxwoods El San Juan Casino, per The Mashantucket Pequot Tribal Nation and an announcement from DraftKings. 
The Mashantucket Pequot Tribal Nation, which are owners and operators of Foxwoods Resort Casino in their home reservation in Connecticut, expanded their Foxwoods brand outside of their native state to Puerto Rico in late 2021. 
Last year, the tribe spent around $137.5 million to reinvent a space in the El San Juan Fairmont Hotel in San Juan dedicated to gambling which now includes 300 slot machines and a dozen table games for Puerto Ricans to wager money. The space is now known as Foxwoods El San Juan Casino and this was the tribe's first and only expansion outside of their reservation in Connecticut. 
Though sports betting has been legal on the island since 2020, Puerto Rico is still a relatively new player in the market as the pandemic halted much of their legislative process. Upon the signing of Puerto Rico Senate Bill 1534, retail and mobile sports betting was legalized alongside DFS. While the legislative and administrative details are still being worked out, The Puerto Rican Gaming Commission, who is the governing and regulating body of all sports betting operations on the island, approved DraftKings for operation.
The Puerto Rican Gaming Commission started accepting applications for online operators in November of 2021. DraftKings applied for licensing alongside BetMGM and several other notable operators. Operators like these will be subject to a 20% tax, whether online or in-person. 
DraftKings at Foxwoods
In October 2021, DraftKings struck its first deal with The Mashantucket Pequot Tribal Nation which landed them a permanent retail sportsbook at their Foxwoods Resort in Connecticut. DraftKings will now be opening a retail sportsbook inside Foxwoods El San Juan Casino once they pass regulatory approval. The space will include a video wall for watching your favorite sports, bar and dining services, two over the counter ticket windows and six betting kiosks. Once the island finalizes licensing and regulatory conditions, DraftKings is expected to launch its wildly popular DFS and a mobile sportsbook in Puerto Rico as well. 
DraftKings Poised For Success
This is a solid addition to DraftKings' extensive portfolio of locations as major sporting events are on the horizon and Puerto Rico is re-emerging as a hot tourist destination that it has always been. 
Prior to the pandemic, around 5 million people were traveling to Puerto Rico annually which was contributing to 3.4% of the island's total market value of their economy. Now, as life fights for normalcy, Puerto Rico is seeing an influx of tourists that they haven't seen in the last two years. This change, coupled with upcoming events such as the NBA playoffs, The Masters Tournament, and MLB Opening Day, could make this expansion a very lucrative opportunity for DraftKings. Just hours after the announcement, DraftKings' stock rose 9% to a cool $20.69 on April 4.