Provincial Numbers Still A Mystery, But PointsBet Breaks Ontario Silence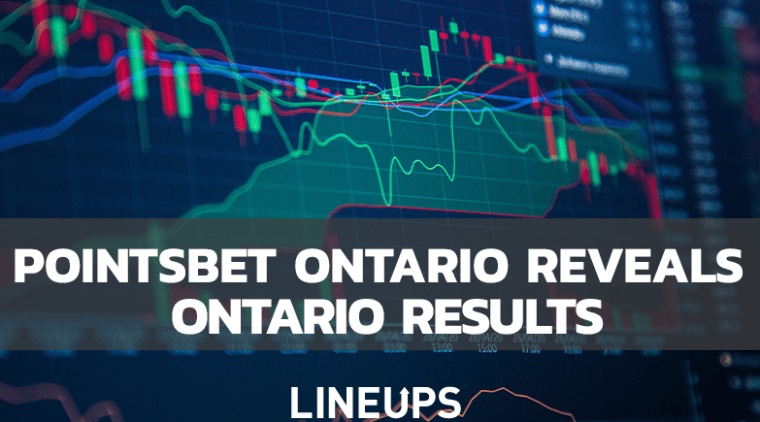 PointsBet Reveals Year-to-Date Ontario Results
Almost four months after the launch of sports betting in Ontario, Australian-based sports betting company PointsBet, announced its performance in the province thus far. In a July 28 presentation to their investors, PointsBet detailed its performance in its fourth quarter, which in Australia runs from April to July. They revealed that from the launch in April, through the end of June, the operator handled $16 million (AUD) which equates to about $14.32 million (CAD).
From this handle, it had a 4.2% win margin equating to roughly $630,000 (CAD) in gross winnings after paying their customers. Then, after costs such as taxes and promotions were taken into account, the sportsbook actually ended up taking a loss on the three-month period totalling roughly $450,000 (CAD). However, the operator is offering online casino games in the province as well which helped to recoup some of their losses. Their iGaming offerings brought in approximately $630,000 (CAD) to offset the sportsbook losses and give the operator a net win in Q4 of around $180,000 (CAD). 
"Our overall financial performance was helped by having our casino offering live from day one, which served to stabilize some of the expected volatility in the sportsbook," PointsBet's Canadian CEO Scott Vanderwel said on a conference call with investors. 
PointsBet also coughed up roughly $7 million (CAD) in marketing expenses in Q4 which can largely be attributed to some of their partnerships they made throughout the process. These partnerships include Curling Canada, Clublink, and Maple Leaf Sports and Entertainment which owns the Toronto Maple Leafs and Toronto Raptors. 
PointsBet's Global Performance
Despite PointsBet's adjusting to the new Ontario market, its sportsbook has done well otherwise. In the April-June time period, the operator took in over $1 billion (AUD)  in wagers across its markets in Australia, Ontario, and the 10 states that it's present in the U.S. which is a 32% increase from the same period last year. Its gross win for its sportsbook was also up, to the tune of 24%, totalling around $109 million (AUD) in its fourth quarter.
PointsBet is looking to expand its U.S. footprint which suggests that by this time next year, the growth may be even larger. It is currently operating in Colorado, Illinois, Indiana, Iowa, Michigan, New Jersey, New York, Pennsylvania, Virginia, and West Virginia. During the earnings call, CEO Sam Swanell said that they want to launch on day one of sports betting in Ohio, Kansas, and Maryland, all three of which are expected to have sports betting in the next year. 
Ontario Sports Betting Numbers are M.I.A.
Ahead of the iGaming launch in Ontario, the province was expected to be an extremely lucrative market for sportsbook operators to get in on, which has resulted in dozens of sportsbooks receiving licensing in the province. While this is still believed to be a market full of potential, no revenue reports have been put out by the regulating board of the market, the Alcohol and Gaming Commission of Ontario, so it is hard to confirm. Allegedly the numbers were supposed to be released following the June 2 election, but almost two months later, that is not the case. Nonetheless, we are heading into the busy sports season so if it hasn't been successful yet, it surely will be soon.