Barracuda Skill
Software review
Barracuda Gaming is one of the leading internet sweepstakes software, which produces a huge variety of skill games, fish table games, cabinet play, and vertical stand up games.
Nowadays, Barracuda Gaming is located in the great states of Ohio, Texas, Florida, North Carolina, and all licensed states and counties. Pleased with Barracuda Gaming with a massive range of games of skill, they continue to provide unmatched results to their customers/players.
Casino slot machines
Barracuda Gaming has a wide variety of top-notch skill games. Furthermore, Barracuda Gaming is one of the top fish table slots distributors. Barracuda Gaming has an opportunity for players to play 2, 4, 6, or 10 player tables. Casino style 8 liners stand up-skill games, skill-based or sweepstakes game choices for legality and entertainment in your jurisdiction.
Barracuda Gaming provides professional installations, so each gamer has his business ready to launch the right way. Barracuda Gaming can offer players great deals on equipment such as desks/cabinets, monitors, routers, cabling, game boards, computers, and much more.
Barracuda Gaming also has customizable cabinets. Cabinet size, monitor size, game boards, bill acceptors, and ticket printers.
Top up and prices
Barracuda Gaming has regular daily barracuda free id as well new monthly promo for players to take part in and more deposit bonus, claim and enjoy. All questions about prices you can ask at their site via their support agent.
Games List
Serengeti Heat
Oliver's Bar
Secret Elixir
Winter Queen
Gorilla
Winter Queen
Cold Spell Deluxe
Silver Fox Deluxe
Screenshots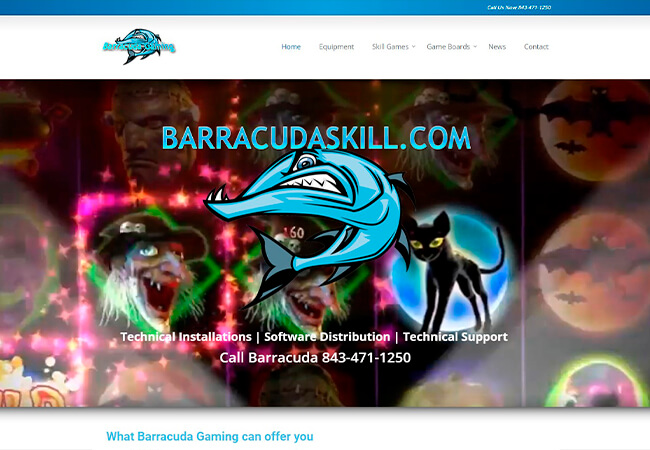 Slot Cashback is a 5% on Fridays
Play Now