PokerStars Adds Betting Exchange to Its Sportsbook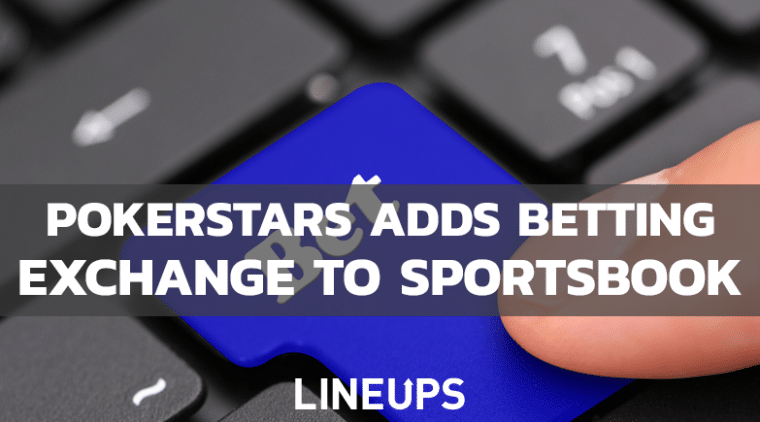 PokerStars, a subsidiary of Flutter Entertainment, has most closely been related to poker operations, until now. They are extending their influence and have now created a peer-to-peer betting exchange system within their PokerStars Sports sector. 
PokerStars Sports and Casino was created in 2014 and while it sits on the lower end of the popularity scale in comparison to sportsbook-only operators, it has certainly made a name for itself in the industry. 
The PokerStars Exchange
The PokerStars Exchange is a betting exchange that allows users to create limitless wagers, and other users to bet on them. Players can enter their own odds and should another player want to back those odds, the bet becomes live. Because the bets are placed directly against other customers, an exchange often has better odds than traditional sportsbooks. The exchange is available now in both the .com and .eu portals of PokerStars Sports and is available through their existing PokerStars account login and wallet.
Users can back the bet, lay the bet, or ignore the option all together, but the responses to the bet determine whether the wager is a viable bet or not. While this is not a common concept that sportsbooks employ, it is not new either. Betfair Exchange, another subsidiary of Flutter, pioneered this concept but left the market in 2020 after failed expectations. But times have changed and sports betting is on a tear through the country like we have never seen before so PokerStars has a real chance at success with it. 
"Our research suggests that our customers would welcome the addition of an exchange product, with 70% of current sports bettors saying they want to get involved," said Director of Product at PokerStars Richard Garrod. "The PokerStars Exchange gives our players access to a brand-new sports betting experience alongside a global community of sports fans, with all the convenience of a single account and wallet."
Sports Betting Market
Adding a betting exchange to its operation just made PokerStars substantially more competitive in the sports betting market. It's now allowing for its consumers to determine what is viable and not as opposed to giving all the power to create odds and wagers to the sportsbook. Exchange users may have market access and options that some sportsbooks don't have, allowing the sportsbook to benefit from the leverage that their exchange users may have. 
Still, PokerStars is competing with some of the most successful companies in the world today: DraftKings, FanDuel, Caesars, BetMGM, all have substantially more market share to work with. 
About PokerStars
PokerStars launched in 2001 and operates the most popular of online poker sites that we see today and is likely most poker experts' first choice when it comes to playing online poker. In 2014, it launched its casino platform, PokerStars Casino, and that too has become one of the most esteemed in the industry. 
In 2014, PokerStars also launched its sportsbook which is less competitive now because of how big sports betting has become, but it does offer a wide range of popular betting options for the average sports bettor. With the launch of this new exchange, PokerStars Sports will undoubtedly make a bigger splash in the water than it has been.