Online Sportsbook WynnBet Could be Sold by Wynn Resorts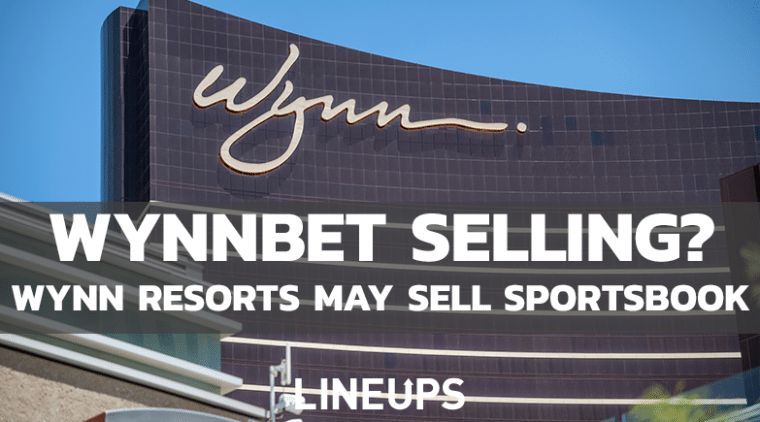 Wynn Looks into Selling WynnBet
Wynn Resorts is looking to sell its online sports betting entity, WynnBet. Despite garnering $994.6 million in revenue in their third quarter of 2021 (over $600 million more than their Q3 in 2020), their costly promotional strategy and high taxes have contributed to extensive losses within the company. In that third quarter, they reported a $166.2 million loss. Still extensive, but drastically less than their 2020 Q3 losses that totaled $758.1 million net losses.
Their original plan was to take its online sports betting division public through a SPAC merger with Austerlitz Acquisition Corporation. In the preceding months leading up to the anticipated merger, the company was valued at just over $3 billion. But in November 2021, Matt Maddox, CEO of Wynn Resorts, described the online sports betting industry as "not sustainable," and abandoned the idea to sell this division of Wynn Resorts. Today, their asking price is a mere $500 million, $2.5 billion less than their valuation in 2021.
"We are focused on building a long-term business that's sustainable, that is not losing lots and lots of money," Maddox said. "So we are shifting our strategy to think about the long term, and think about cash preservation."
CFO Craig Billings also offered insight into their decision. "While sports betting remains an exciting, high-growth market and will potentially be a $30 billion to $40 billion TAM over time, the marketplace is proving to be very competitive with multiple operators deploying meaningful marketing dollars, driving high cost per acquisition and significant customer bonus offers."
Over the years, they've followed behind the likes of DraftKings, FanDuel, BetMGM, and others in popularity and they have just roughly 2.5% of the market share in North America. Between their small market share and the vast success of these sportsbooks, it's been hard for WynnBet to minimize marketing costs while still remaining profitable. One big piece of this costly puzzle was the addition of Shaquille O'Neal to their team, who they brought on to be the face of Wynn Bet last year.
WynnBet Background
WynneBet's sportsbooks have operations in Arizona, Colorado, Indiana, Michigan, New Jersey, Tennessee, Virginia, Nevada, and as of recently, New York. WynnBet was one of the nine operators that were approved for licensing in New York in January of this year, and if they do decide to sell, they will be the first among the nine to sell their license in New York. This could give an opportunity for an up-and-coming sportsbook to have immediate access to the New York market.
Fanatics and Bet365 have emerged as the favorites to take over the license in New York as they seem to be two of the remaining sportsbooks with deep enough pockets to make the $500 million investment. They were not approved for the initial New York launch and have expressed interest in being a part of that market.
They have pending launches in six more states – Illinois, Iowa, Louisiana, Ohio, and West Virginia, however, it remains to be seen how these launches will be affected by the selling of WynnBet.