Ohio Grocery Stores Aim to Get Sports Betting Kiosks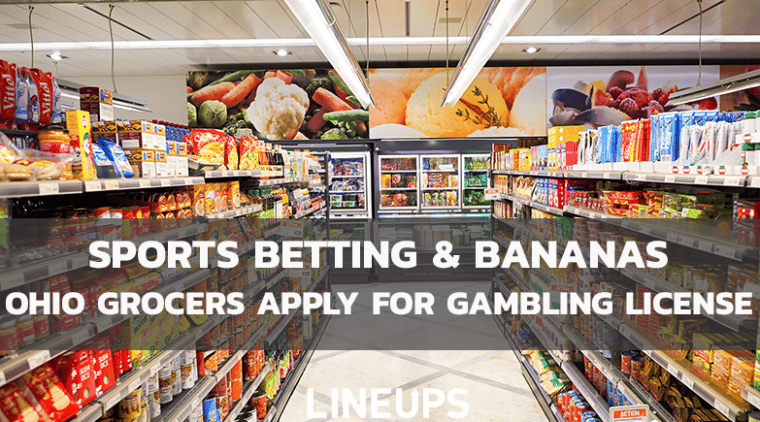 Kroger, Acme, OGA Get Behind Sports Betting
Sports betting in Ohio is set to commence on Jan. 1 of the new year and many different entities will be able to get in on the action. This even includes grocery stores, and Kroger and Acme Fresh Markets all across the state are among those prequalified to host sports betting kiosks in their stores.
In comparison to other state launches, this aspect of Ohio's sports betting legislation is quite unique. It's not everyday you can buy your groceries and shop your favorite bets all in one place, but this idea has been a long time coming.
In February 2021, well before sports betting was legalized in Ohio, a lobbyist from the Ohio Grocers Association (OGA), Joe Ewig, went before the Senate Select Committee on Gaming to push for grocery store involvement upon legalization. 
"We recognize that there are a lot of different concepts and proposals on how sports gaming will function and be structured in Ohio," Ewig said. "To that end, we are not here today to advocate for opening a sportsbook in each grocery store…But we ask you to consider making us a part of the sports gaming system."
The OGA "is a non-profit trade association representing approximately 400 grocers, wholesalers, brokers and associate members," per their website. It remains to be seen if any OGA or non-OGA members will follow in Kroger and Acme's footsteps. 
"Appreciating mobile gaming will no doubt consume the lion's share of the market, we are asking for an inclusive approach that will allow other businesses in Ohio, including grocery stores, to provide a sports betting product as part of an expanded lottery offering," Ewig added.
Approval Pending 
42 Kroger stores and nine Acme locations are among the 1,109 total retailers who have been preapproved for Type C Licenses by the Ohio Lottery Commission per the commission's most recent updated list from August 5. These retailers must be a lottery retailer, hold a D-1, D-2, or D-5 liquor license, and be a for-profit entity to achieve Type C licensing in Ohio. Following approval from the Ohio Lottery Commission, the entities will then need to receive approval from the Ohio Casino and Control Commission (OCCC). 350 of the preapproved retailers have applied to the OCCC as of this week.
If retailers want to start on day one of launch, then they will need to get their applications in prior to August 15 to ensure their application is reviewed and approved prior to the new year. However, the commission will still accept applications after the August 15 deadline. 
But Wait…There's More!
While sports betting kiosks are an important piece of the puzzle, the core of the sports betting launch will be centered around the mobile sports betting component. Casinos, sports teams, and racinos are able to partner with an online sportsbook to launch sports betting at their location. The Cleveland Browns have announced their partner will be Bally Bet while the Cleveland Guardians secured Bet365 and Cincinnati Bengals, Betfred. Other large sportsbooks like DraftKings and Caesars have also submitted applications to partner with Penn National and Scioto Downs, respectively.