Ohio Accepting Applications For Betting Kiosks in Bars and Restaurants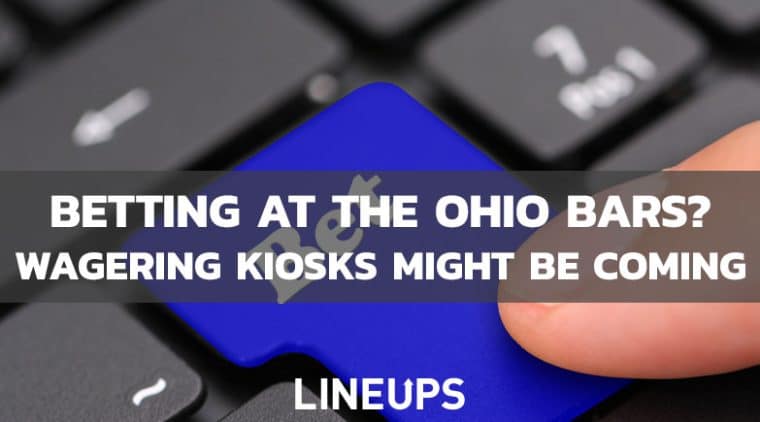 The landscape of sports betting has changed dramatically over the past few years. Ever since the Supreme Court struck down the Professional and Amateur Sports Protection Act (PASPA) in 2018, the barrier for different states to legalize individual sports betting markets has been lifted. Since then, major states have successfully launched legal online wagering, such as New York, Arizona, Colorado, and Louisiana. The Canadian market has also been rolling thanks to the recent launch of online wagering in Ontario. Each sports betting area is fairly unique, and with the next major state to roll out sports betting being Ohio, all eyes are on how the state will approach sports betting. Here's what you should know about the unique type of betting the Buckeye State could offer next year.
Ohio Bars and Restaurants Apply For Legal Sports Betting
On June 6th, 2022, the Ohio Casino Control Commission announced that the state's retail and online sportsbooks would go live on January 1st, 2022. Since that announcement, plenty of different entities, from professional teams to sportsbook operators and beyond, have been applying for betting licenses. In addition, according to WHBC, that state has just begun accepting applications from 1,000 different approved bars and restaurants. This makes sense, as both are typical venues for sports fans to watch different events.
What Would Ohio Restaurant and Bar Betting Look Like?
Considering most sports betting is conducted online or at retail sportsbooks nowadays, it would definitely be interesting to see the potential of wagering at bars or restaurants. Basically, if a Class C betting application is approved, sports betting kiosks would be available to patrons who would like to place bets. This is similar to many retail sportsbooks, which feature both a betting counter and numerous wagering kiosks. The general manager of Vinny's Bar and Grill in Moraine, Ohio voiced approval for these betting kiosks, praising the convenience of placing bets at a local restaurant or bar over going to a casino. Before long, locals could have the ability to stop by a local sports bar, place a wager on the Cleveland Browns, and watch the team play over a meal.
Ohio Retail Sports Betting Also On The Way
While online sports betting is undoubtedly popular due to its convenience, some sports fans prefer getting physical betting slips from retail sportsbooks. Luckily, retail sports betting is also coming with the Ohio launch, and although there are some restrictions on different counties, it should prove popular with bettors in the area. There are plenty of retail casino locations in the Buckeye State that are likely to open up physical sportsbooks after the New Year's Day launch of legal sports wagering in the state. Just a few likely candidates include MGM Northfield, Jack Cleveland Casino, Hollywood Casino Toledo, Miami Valley Gaming, and Scioto Downs Racino. Sports betting operators from DraftKings Sportsbook to BetMGM Sportsbook and Barstool Sportsbook are all likely to pursue brick-and-mortar sportsbooks in the area, likely featuring betting kiosks similar to the intended machines at Ohio bars and restaurants. One thing is for certain, with legal betting online, at physical sportsbooks, and potentially at restaurants and bars, the Ohio wagering market has major potential.