Ocean Casino and Resort Opens Atlantic City Sportsbook Venue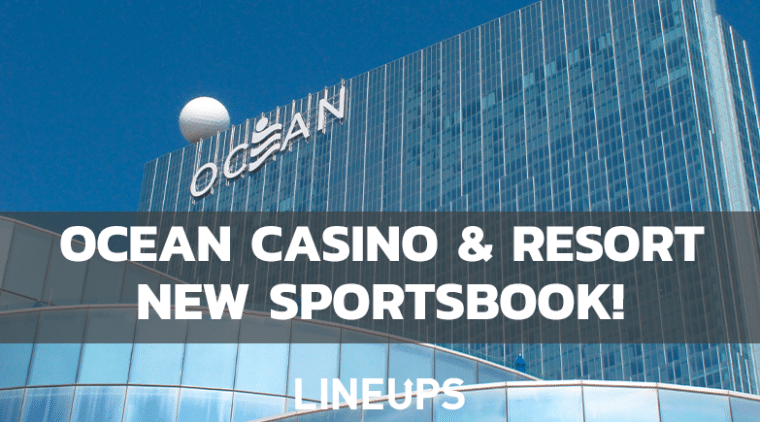 The Gallery Bar, Book & Games
Ocean Casino and Resort in Atlantic City, New Jersey has almost completed its $75 million investment in property upgrades with its newest addition, The Gallery Bar, Book & Games, a 12,000 square-foot sportsbook venue in the heart of the casino. 
The gallery, which is a $5 million investment on behalf of the casino, will feature a 100-foot elevated bar that seats 59 people complemented by 12 slot machines and an array of blackjack and roulette tables surrounding it. The venue is also lined with 140 feet of LED walls and televisions so that sports bettors can watch their favorite games in comfort with a drink in hand. For a VIP experience, the gallery will offer the Balcony Bar which is lifted above the standard bar and is connected via a 17-foot staircase. 
For a premier sports betting experience, Ocean Casino and Resort partnered with USBookmaking to deliver their sports betting services. Amidst a hot New Jersey sports betting market, this partnership seems ideal. 
"Ocean is dedicated to being the premier gaming destination in the Atlantic City market," said Bill Callahan, General Manager for Ocean Casino Resort. "This new venue will enhance the guest experience by providing an unbeatable atmosphere right in the heart of the casino floor."
Callahan was recently promoted to the casino's top executive, and this is the first big project that he has undertaken since his promotion. 
Ocean's Other Investments
Early in 2021, Ocean announced that they were going to invest $15 million into the resort, team members, and the community. They did so by creating a venue specific for high-limit table games, an Asian-centric gaming venue, two new lounges for Ocean Casino and Resort rewards members, and 250 new slot machines. Included in this investment was an expansion of its non-gaming offerings including its entertainment, experience, and culinary experiences.  They also distributed over $1 million in wage increases and $50,000 donations to several local charities. 
At the end of 2021, Ocean announced an additional $75 million reinvestment over 2022 into even more add-ons, which includes The Gallery Bar, Book & Games. The remaining $75 million will be used to fund the addition of almost 500 new rooms and suites for its guests and 12 additional floors added to the resort. It will also update its dining attraction from Cafe 500 to Serendipity3. 
"Over the last year, Ocean has worked to strengthen its position in the market," said Callahan. "We are excited to advance Ocean's achievements. The ability to meet growing demand in our hotel experience will create new energy throughout the resort – from our casino floor and award-winning restaurants to our renowned nightlife and entertainment venues."
New Jersey Market
Ocean Casino and Resort is one of nine properties in Atlantic City and of the nine, it ranked third in gross gaming revenue and net revenue in 2021 behind Hard Rock Casino and Borgata Casino in both. However it did have a lower profit margin than several other casinos and reported a gross operating profit of $62 million. 
With these expansions, Ocean Casino has the resources to become the top gambling destination in Atlantic City. But they must not get complacent, because New Jersey is a lucrative market and many casinos and operators are looking to steal market share there.