NY Might Lower Huge 51% Sportsbook Tax Rate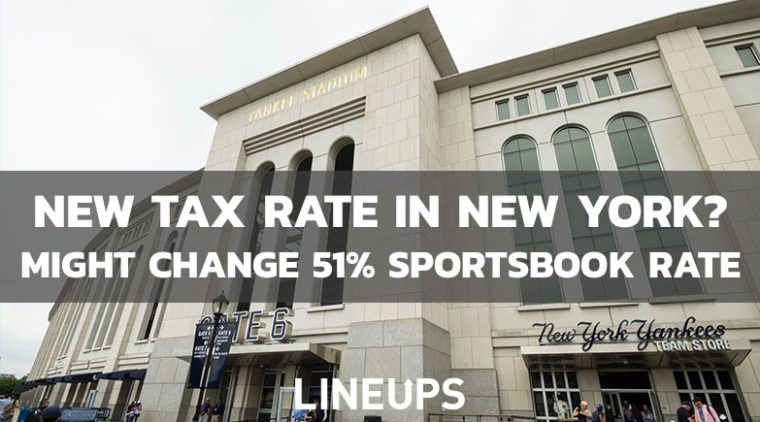 2022 has already been a promising year for the future of sports betting. We just saw a major launch in Ontario, which brough big platforms like BetMGM Sportsbook and Caesars Sportsbook to Canada. And January saw arguably the biggest sports betting launch when New York rolled out its numerous sports betting options. With a massive population and tons of diehard sports fans, the Empire State quickly became a massive sports betting market. It didn't hurt that New York launched sports betting a little over a month before the biggest event on the betting calendar, the Super Bowl. Although things seem to be bright in the state, there are still some changes that lawmakers are looking into, with the current tax rate being a main focus. Here's everything you need to know about the possible tax changes coming to New York sports betting.
New York Bill To Combat 51% Tax Rate
With New York sports betting live for over three months now, lawmakers are looking to change one of the most interesting aspects of the launch: the tax rate. New York is home to by far the largest tax rate in U.S. sports betting, with a 51% rate for sportsbooks. To put that in perspective for sports betting taxes, Tennessee has a 20% tax rate, Colorado has a 10% tax rate, and Michigan has an 8.4% tax rate.
According to Legal Sports Betting, the bill is being mainly sponsored by Senator Jon Addabbo and Assemblyman Gary Pretlow. While the bill will change the current 51% tax rate, it will also look to bring more types of wagering to the Empire State. In particular, New Yorkers would have the option to bet on fixed-odds horse racing as well as NASCAR races. The overall intention of the bill is to improve the number of sports betting operators in the state, with the aim of 14 by next January and 16 by January of 2024. With June 2nd being the session deadline for the bill, we will need to wait and see if it gets any traction in the coming months.
Current New York Sportsbooks To Choose From
The idea of bringing more sportsbooks to the state of New York is definitely enticing. There are already plenty of different sports betting operators in the state, with DraftKings, BetMGM, FanDuel, and Caesars being some of the most popular. Additionally, we should see the launch of Bally Bet and Resorts World in New York sometime before the kickoff of the NFL season.
New York Has Already Seen Massive Numbers
Looking at the first month of operation alone, it's easy to see why New York is such an attractive spot for new sports betting operators. In its 30 days after launch, New York saw a total handle of $1.98 billion, just short of the $2 billion mark. This also meant a revenue number of approximately $138 million for the state. The overall handle hit $3 billion in early March, and it should continue ballooning from there with the start of the NBA Playoffs and MLB Opening Day.