North Carolina's Sports Betting Future Still Unknown; Newest Developments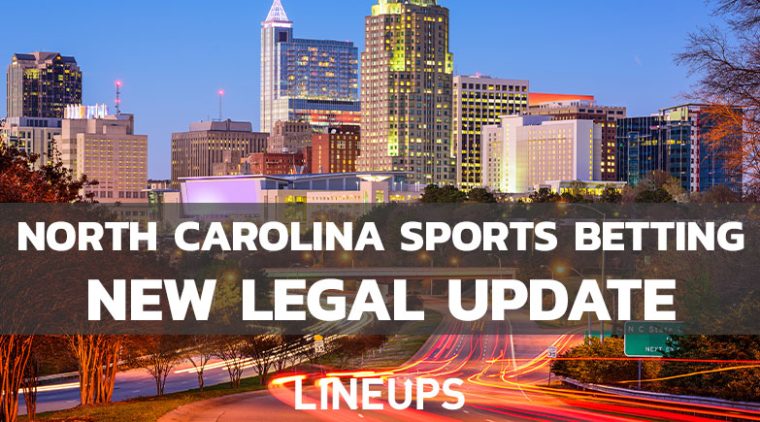 The Clock Is Ticking
Prior to the start of North Carolina's 2022 legislative session, lawmakers teased a possible passage of a sports betting bill during the period. The legislative session commenced just a few weeks ago and lawmakers have still not discussed the bill yet despite the session only lasting until June 30. The House Judiciary Committee met on June 2 and did not discuss the online sports betting bill which formally puts the pressure on North Carolina lawmakers to get this bill on their radar.
Details of The Bill
Currently, retail sports betting (via Caesars Sportsbook) is available in western North Carolina at two tribal-owned casinos: Harrah's Cherokee Casino Resort and Harrah's Cherokee Valley River. A third tribal casino, Catawba Two Kings, is allegedly planning to launch a sportsbook of its own in North Carolina, though nothing has come of it yet. Online sports betting is completely illegal in the state today, but with the proposed sports betting bill, SB 688, North Carolina could operate a fully-functional online sports betting market. 
The bill calls for 10-12 mobile operators to receive licensing in the state and receive taxation at a rate of 8% of their adjusted gross revenue. However, this is merely conjecture – being it is so early in the legislative process with several more hoops and committees to jump through, this tax rate and any other details could change at any time. 
The North Carolina Lottery Commission would approve and license all operators as well as regulate all operations upon commencement. FanDuel, DraftKings, and BetMGM are the leading candidates to be expected to enter the state. 
What's On The Horizon
The North Carolina Senate passed SB 688 in late 2021, moving it onto the House Commerce Committee, which also approved it. It now awaits House Judiciary Committee approval in this year's legislative session, before it would have to maintain a third committee's approval to be placed on the House calendar. Even so, proponents in North Carolina are optimistic that a launch could happen in time for betting during the upcoming NFL season. If that's the case, they need to legalize and fast – on average it takes states of North Carolina's size and kind between five and six months to launch upon legalization. So even a launch by the end of June would make that goal hard to reach. Realistically speaking and on its current trajectory, this launch likely wouldn't even be possible till late in the season so North Carolina sports fans shouldn't expect to place bets in time for kickoff. 
If SB 688 does pass, North Carolina Gov. Roy Cooper has 10 days to give his approval or denial – if he does neither, the bill automatically becomes a law after the 10 days expire. However his approval seems plausible as he has expressed support for the online sports betting bill prior. 
Until then, North Carolinans will have to travel to neighboring states like Virginia and Tennessee if they want to place sports wagers for NFL wagers or anything else.