NFL Becomes an Official Partner of ProLine+ Ahead of Super Bowl LVI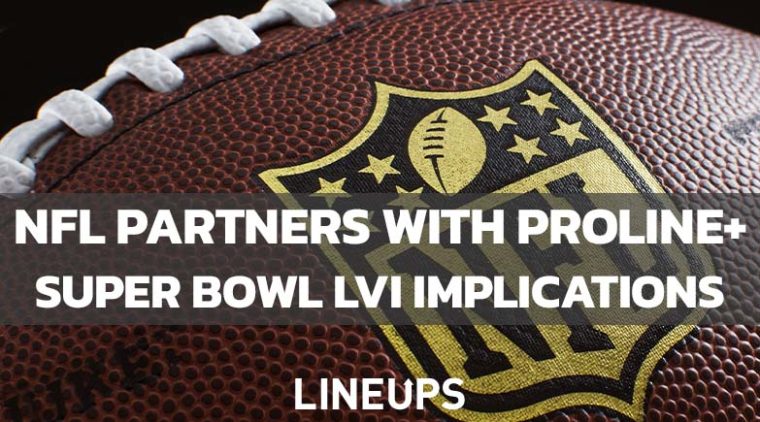 On February 7, 2022, the National Football League (NFL) and Ontario Lottery and Gaming (OLG) embarked on an official partnership. OLG's ProLine+ platform will now feature an exclusive sports betting experience with the NFL just in time for Super Bowl LVI on Sunday. With this partnership, ProLine+ becomes the NFL's first official sportsbook partner in Canada.
What Does the Partnership Entail?
Per the official press release, the new partnership between the OLG and NFL will include the following aspects:
Engaging football content delivered through OLG and NFL digital platforms
Unique promotional events at retail locations and online at Proline+
Exclusive player opportunities, presumably at live NFL events, in the future
The partnership requires OLG to collaborate with the NFL on its integrity and intelligence-sharing policies. OLG will also be required to use official league data provided by Genius Sports. With the NFL emphasizing responsible gaming initiatives, OLG will also promote its own responsible gaming tools and educational materials.
Super Bowl Betting with ProLine+
As for the Super Bowl goes, ProLine+ gets a massive advantage as the only platform in Ontario to offer legal wagering for the big game. ProLine+ launched its single-event betting market in Ontario in August 2021, just in time for the kickoff of the NFL season. ProLine+ bettors can now wager on a wide range of NFL markets, including the following expanded propositions:
Which team will score the longest touchdown?
Which team will use the first coach's challenge?
Who will be the Super Bowl MVP?
Will the coin toss be heads or tails?
Ontario Sports Betting Expansion
Recent legislation has been signed, regulations have been set in place, and licenses are beginning to be processed by Ontario's Alcohol and Gaming Commission. On April 4, the full-scale commercial sports betting market will launch in Ontario. OLG products are the only legal, regulated option for Ontario sports bettors until then. With over 15 million residents, Ontario would be the fifth-largest US state, and over 30 operators are waiting to receive licenses in the province.
Canada Super Bowl Betting Survey
On Tuesday, the Responsible Gaming Council (RGC) published results from its survey on the betting intentions of Ontario sports fans with the Super Bowl days away. The survey found that 42% of Ontario's sports bettors plan to place wagers on Super Bowl LVI. The number of legal sports bettors in Ontario will increase dramatically in the coming months when the commercial market launches, so responsible gaming in Canada will be even more of an important issue.
The RGC survey also showed that over 38% of Ontario's adults believe their sports knowledge gives them an advantage when predicting outcomes, which may be a concerning result from a responsible gaming perspective. An encouraging development for the RGC was that 52% of bettors said they would stay within a pre-set betting limit, and 40% view sports betting as entertainment, not a way to make money.
Respondents were asked how they plan to place their Super Bowl LVI wagers:
47% will bet with friends
44% will buy sport-based lottery tickets
40% will bet in a pool
39% will bet with a different sportsbook website
36% will bet online with OLG.ca
Respondents were also asked how much they plan to wager:
52% will bet $50 or less
29% will bet between $50 and $100
17% will bet $100 or more