New York iGaming Bill Presented, Online Casinos on the Way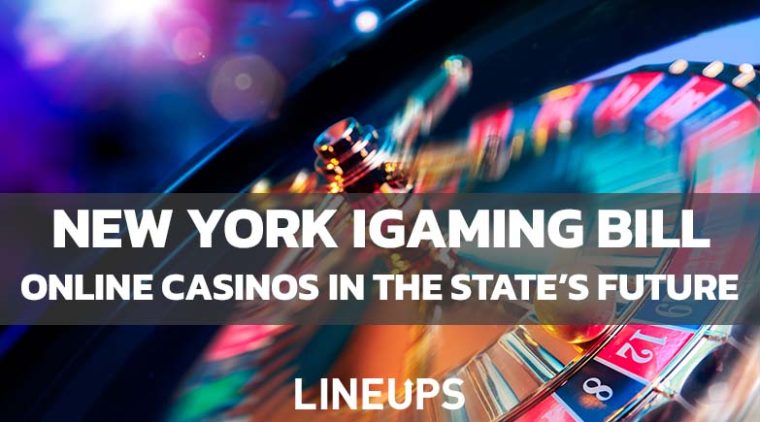 On Thursday, New York Senator Joe Addabbo introduced Senate Bill 8412 which would authorize iGaming in the state. The bill was referred to the New York State Senate Racing, Gambling, and Wagering Committee as New York attempts to continue to expand its online gaming offerings in the midst of its staggering sports betting success since its January launch.
Specifications of the Bill
According to S8412, New York would receive about $475 million in tax revenue plus an additional $150 million in one-time licensing fees from casinos, operators, and independent contractors. The proposed tax rate would be 25% on all iGaming gross revenue, significantly lower than the 51% rate for online sports betting.
As of now, the only place where New Yorkers can play casino games is in-person at the four upstate commercial and other tribal casinos. If S8412 is passed, that would change to a universal online market across the state as a handful of other states currently have. It's currently expected that DraftKings, FanDuel, Betfair, and Caesars could be among the platforms to launch iGaming offerings.
Downstate Casinos on the Way
In addition to S8412, lawmakers are working on adding three downstate casinos which would help boost gaming revenue for the state. That process would include video lottery terminals (VLTs) Resorts World NYC (Queens) and MGM Empire City (Yonkers) launching full casinos. There are currently 12 land-based casinos and racinos in New York as well as 15 tribal casinos.
Online poker is also expected to be "in the mix," according to Assemblyman Gary Pretlow. "We're looking more toward the casino expansion first. And behind that would come online poker because it's associated with the (downstate) casinos and it's all part of the package that we're working on." Online poker would be just one of the many iGaming offerings that are expected to be added to the state.
Early Sports Betting Success
With a population of just under 20 million, New York is the largest state to legalize online sports betting to date. It's no surprise, then, that it has raced ahead as the sports betting market with the highest volume. In January, New York set the record for monthly sports betting handle at $1.62 billion in total wagers despite launching on January 8. Earlier this week, we reported that the number has skyrocketed to about $2.4 billion since launch. Geocomply has accounted for 245 million transactions made between two million unique betting accounts so far in New York.
Future of New York Gambling Industry
Seven states are currently authorized for online interactive gaming (iGaming), including neighboring New Jersey and Pennsylvania. Those two states pulled in over $1 billion in iGaming revenue in 2021 plus another $120 million in tax revenue. Given the much larger population of New York, the expectation would be that it could easily surpass those numbers.
New York yielded $70 million in tax revenue in January in online sports betting, and that number is likely to continue to increase, especially in the fall when football season is at its peak. With the possible introduction of new casinos, statewide iGaming, and online horse-racing betting, the future of the gambling industry in the state is very bright.
For more information, check out our New York casino gambling page where we have all of the latest news and updates on the growing industry.