New Rule Subjects Virginia Sportsbooks To Promotional Taxes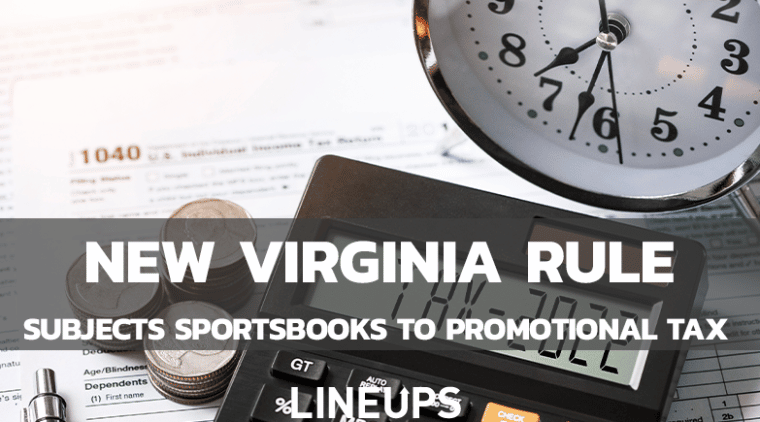 Background
In Virginia's latest biennial budget, they've announced that sportsbook operators in the state will no longer be exempt from taxation for their promotional offerings. 
As part of their battle for market share, the fourteen operators in Virginia have been aggressive in their promotional offerings to entice customers to wager with them. Up until now, they could do so at very little risk to them. So for example, if an operator were to offer a risk-free bet and the bet lost, the operator wouldn't be required to record the money they got back as part of their gross revenue. Despite them driving a lot of customers towards betting, the promotions may be doing more harm than good, as it is deducting millions of dollars in potential revenue from the state. To date, operators have deducted over $190 million in promotions, and in the month of May alone, almost $10 million. Since launching in January 2021 up until May, when Virginia's most recent revenue report was released, operators in the state have paid just $33.7 million in taxes. Without these deductions, the state would have received around $69.7 million in taxes since launching, which is over double the amount of their actual tax income. But now, everything is changing. 
Big Changes
According to Budget Bill HB30, "after the first 12 months of sports betting activity, a permit holder is prohibited from excluding from adjusted gross revenue any bonuses or promotions provided to bettors as an incentive to place or as a result of their having placed Internet sports betting wagers. The provisions of this paragraph begin the first month a permit holder collects wagers related to sports betting."
This went into effect on July 1, so any operator that launched in Virginia on or before June 30, 2021 will now be subject to Virginia's 15% tax rate on all of their promotional offerings. Of the fourteen live operators in the state, seven of them fall in this category and can no longer deduct promotions from their gross revenue: DraftKings, FanDuel, Unibet, WynnBET, Caesars, BetMGM, and BetRivers. Barstool Sportsbook will follow suit on August 10. 
Virginia Sports Betting Market
FanDuel is leading the Virginia sports betting market currently, retaining an approximate 41% market share, followed by DraftKings at around 23% and BetMGM close behind at 20%. FanDuel took in $863.6 million in bets from January 2021 to May 2022 and DraftKings took in roughly $400,000 less than that in the same period. 
But no one has been able to emulate BetMGM's promotional strategy – they accounted for 37.1% of all promo deductions from launch time to May, totalling roughly $25 million in deductions. BetMGM is prone to a promotion-heavy approach. Arizona's Department of Gaming just announced that the operator dished out $5 million in promotional credit in May alone. 
With a fairly populated state and a high median income, Virginia has proved to be a good spot for sportsbooks to set up shop, and especially when there was no tax on promotions. Now that there is something in place to regulate it, it will be interesting to see what sportsbooks decide to do about their aggressive promotional tactics.