New Jersey Breaks Sports Betting Record Again Despite New York Launch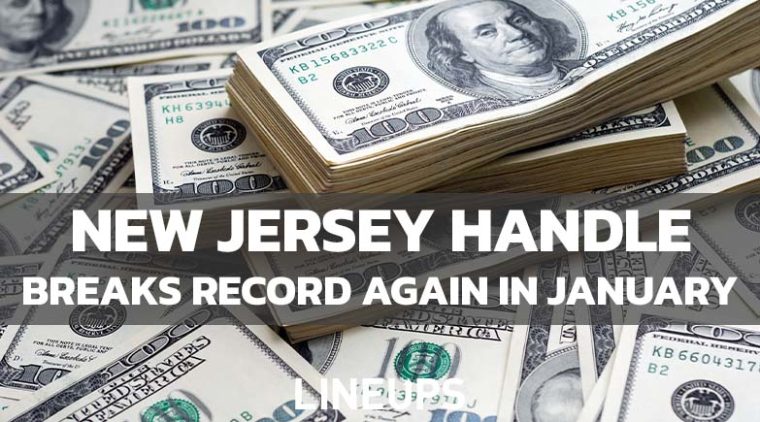 New York sports betting has arrived, and the early results are staggering. Governor Kathy Hochul announced that the Empire State took over $1.98 billion in wagers in the first 30 days of operation, a number that would represent a monthly record in the United States. Much was made of the way the New York success would hurt New Jersey's booming market, but it doesn't seem to have affected the results of the Garden State much at all.
New Jersey's Record-Breaking January
While New York is quickly becoming the top sports betting market in the country, it didn't deter New Jersey from setting a new record last month. New Jersey sportsbooks took $1.349 billion in sports bets in January, an increase of 3.5% over the prior state record of $1.303 billion set in October. In addition, New Jersey beat its December handle by 9.7%.
For the fifth straight month, New Jersey sportsbooks saw over $1 billion in sports bets placed. The year-over-year results are staggering as the state's handle has increased by about 40% from just under $960 million in January 2021. This past month's results brought New Jersey just over $24 billion in all-time sports betting handle.
New Jersey generated about $8 million in tax revenue, a slight decrease from $10.3 million in January 2021. However, revenue lagged as sportsbooks generated a hold rate of just 4.5%, resulting in $60.2 million in revenue. That's about 27% less than the $82.6 million in revenue generated in January 2021.
New York Launch Impact Overblown
Despite New York sportsbooks taking just under $2 billion in their first 30 days of operation, the impact New York's success would have on New Jersey's market was overblown. GeoComply reported that only 9.3% of individuals who placed sports bets in New York over the first ten days after launch had previously placed wagers at New Jersey sportsbooks.
Surprisingly, New Jersey reported more transactions following New Jersey's launch. In the first two weekends after New York's launch, New Jersey reported 13.1 million geolocation transactions compared to just 12.6 million transactions in the two weekends before launch. That's an increase of just under 4%, which isn't a massive amount but is still noteworthy.
New Jersey's Super Bowl Betting Growth
New Jersey also reported impressive growth in its sports betting results. For Super Bowl LVI, New Jersey sportsbooks took $143.7 million in Super Bowl wagers, up 22.4% from just over $110 million for Super Bowl LV in 2021. New Jersey also reported $7.8 million in 2022 revenue from the Super Bowl, although that was a decline of 31% from 2021. With just a hold rate of 5.4%, that suggests increased promotional spending by sportsbooks this year. New York will report its Super Bowl betting statistics on Friday.
Top Sports Wagered on in New Jersey
In January, basketball was the most popular sport for betting, as $553.7 million in bets were placed on professional and college hoops, making up 40.6% of the overall handle. However, sportsbooks held just 0.6% of basketball wagers, making up $3.5 million in revenue. Football was the second-most popular sport with $340.3 million in wagers, but sportsbooks generated just $11.8 million in revenue on a 3.5% hold.
As usual, parlays made up the bulk of revenue with a 16% hold rate on $268 million in total parlays placed led to $42.9 million in revenue. Other sports than football, basketball, and parlays generated $201.1 million in total wagers, leading to $6.7 million in revenue on a 3.3% hold rate.
Check out our official New Jersey sports betting page for more information on available platforms and assistance in registration.