NBA All-Star Game MVP: Odds, Picks, & Analysis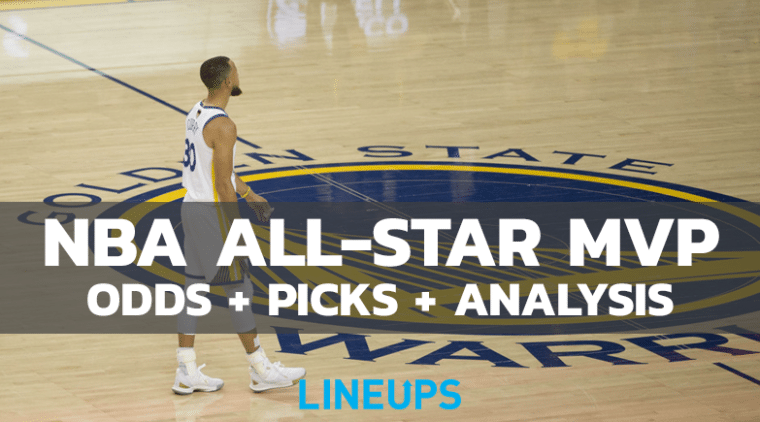 The NBA All-Star Kobe Bryant MVP Award is given to the player who dominates the exhibition via stats and success. Giannis Antetokounmpo is the reigning winner after going for 35 points on 16/16 from the field in a 20-point victory. The players in the field who have already won this award include LeBron James, Kevin Durant, Giannis, and Chris Paul. 
Top Odds
Luke Kennard +400
LeBron James +650
Joel Embiid +700
Stephen Curry +900
Ja Morant +900
Trae Young +1100
Luka Doncic +1100
Nikola Jokic +1500
DeMar DeRozan +1500
*Odds provided by DraftKings Sportsbook, use the Promo Code link for a $1,050 bonus as a new user.
Best Bets
The three players I like are Giannis, DeMar DeRozan, and LeBron James. With Team LeBron the heavy favorite, it's logical to bet on that roster harboring the MVP. There has not been a back-to-back winner since Russell Westbrook in 2016/2017, but Giannis has the chance to change that. He's virtually unstoppable on his drive, even if Team Durant wanted to play defense. His ridiculous dunks make for great entertainment; this will increase his FGA since the fans want to see Giannis. As a starter, Giannis will likely see a large number of minutes and also close the game. The MVP award can be won in a close game down the stretch, and Giannis can propel Team LeBron to a victory. His odds are decent enough for me to choose him, but I would prefer somewhere around +500. 
DeMar DeRozan is on a mission this season. He's a top contender for the actual MVP award because of his contributions to the Bulls. DeRozan enters this exhibition on the longest streak in NBA history of 35+ points on 50 FG%. When a player passes Wilt Chamberlain in the record book, they are doing something great. His odds are at +1500, which is extremely favorable. DeMar will see key minutes as a starter and likely close the game along with Giannis. Because of his recent play and +1500 odds, DeMar makes a ton of sense to bet on for MVP. 
Finally, LeBron James is an easy player to pick. The All-Star Game is hosted by Cleveland, so LeBron will want to dominate and give his home state a show. Nobody knows how long LeBron will be able to maintain this level of play, so he will want to explode in the All-Star Game while he still can. His odds are tolerable at +650, especially considering all of the factors in his favor. Overall, LeBron's connection to Cleveland and his stellar play make him a solid option. Also, LeBron has won 3 All-Star Game MVPs in his career; if he wins one more, he ties Kobe Bryant and Bob Pettit for the most ever. This added motivation is all he needs.
Worst Bets
Two players I do not like are Trae Young and Stephen Curry. Trae is on Team Durant, and I do not think the MVP comes from that team. It would take a monster effort to win the award on the losing team, and I just don't see Trae being that much better than anybody on the winning team. In his only All-Star appearance in 2020, Trae produced 10 points, 10 assists, 3 rebounds on 40 FG%. Dishing the ball will not win him MVP, as the highest scorer on the winning team is generally crowned MVP. His odds are decent at +1100, but I would rather bet on DeRozan +1500 instead. 
Curry will likely be on the winning team, yet I see Giannis, LeBron, DeRozan, and Jokic overshadowing him. Curry must catch fire from three; I do not think this is likely because of his down shooting year. He is having a career-low season in FG% and 3PT%. Across 7 All-Star Games, Curry is averaging 18.5 PPG on 40.0 FG% and 34.8 3PT%. Those numbers are nowhere near to getting the job done. At +900, there are much better options than Stephen Curry here.