Minnesota Looks to Join Sports Betting Movement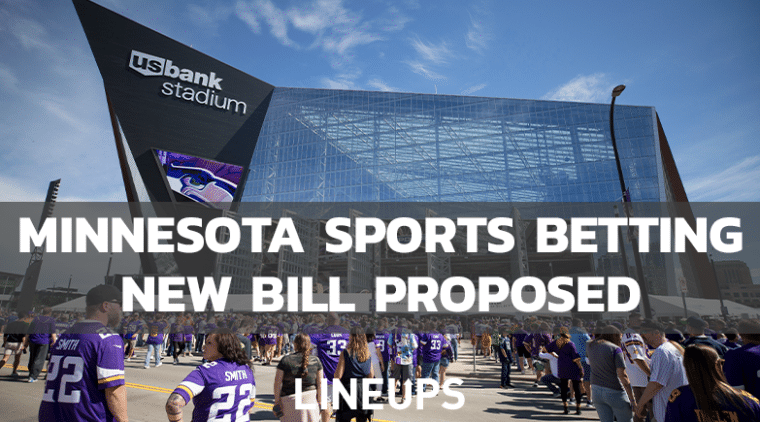 Tribal-State Differences Amidst Legalization Efforts
Several lawmakers in Minnesota are making a big push to legalize sports betting in their state upon introducing a bill suggesting that tribal casinos and racetracks legalize sports betting at their betting sites. 
This is not the first time that Minnesotans have pushed for sports betting in the Land of 10,000 Lakes. They have been met with apprehension and opposition by tribes who have concerns about what allowing sports betting would do to the state's gaming industry. Tribes across the country are especially wary of allowing online wagering options in their state as they invest most of their resources into physical casinos and they can't afford for online gambling to chip away at their revenue. As a result of their opposition, State Representative Zach Stevenson, who is leading the charge for this legalization, has spent copious amounts of time visiting all 11 Indian tribes in Minnesota trying to reason a deal with them. There seems to be far less opposition this time around but the state still needs formal approval of the tribes per the Tribal State Gaming Compacts of Minnesota. 
The state of Minnesota has 18 casinos across the state all owned and operated by the 11 Indian tribes in the state. The 11 tribes are Bois Forte Band of Chippewa, Fond Du Lac of Lake Superior Chippewa, Gichi-Onigaming, Leech Lake Band of Ojibwe, The Lower Sioux, Mille Lacs Band of Ojibwe, Prairie Island, Red Lake Band of Chippewa, Shakopee- Mdewakanton, Upper Sioux, and The White Earth.
What Sports Betting in Minnesota Looks Like
If the bill is passed, it would legalize mobile and brick-and-mortar sports betting at the state's tribal casinos and racetracks which would be subject to a licensing fee for operating. Tribes would be able to issue sub-licenses to other online operators who would be taxed by the state on transactions made outside of tribal lands. Tax rates are still being determined and the bill is still being formalized but is expected to be public in March. The majority of the tax revenue from sports betting operations would go to the state's general fund with a percentage of it going to Gamblers Anonymous, a support group for people with gambling addictions. When they last proposed a sports betting bill and it was denied, the revenue for on-site betting was set to be taxed at 6% and online betting at 8%. Compared to Hawaii or New York whose tax rates are over 50%, this is an exceptional rate for operators. 
Rep. Stevenson has hopes that it will be in place before the start of the upcoming NFL season but at the very least by the Minnesota Vikings vs. Green Bay Packers game. Once legalized, this would also mean sports betting on other Minnesota favorites like the Twins, the Timberwolves, and several universities. Currently, most Minnesotans that want to bet on these teams and other sports cross the border to Iowa in order to participate. If/when legalized, Minnesota would join 34 other states in the U.S. and contribute to the $57 billion in revenue that Americans brought in last year in sports betting revenue.