MGM Resorts & MLB Team Up Twice in July 2022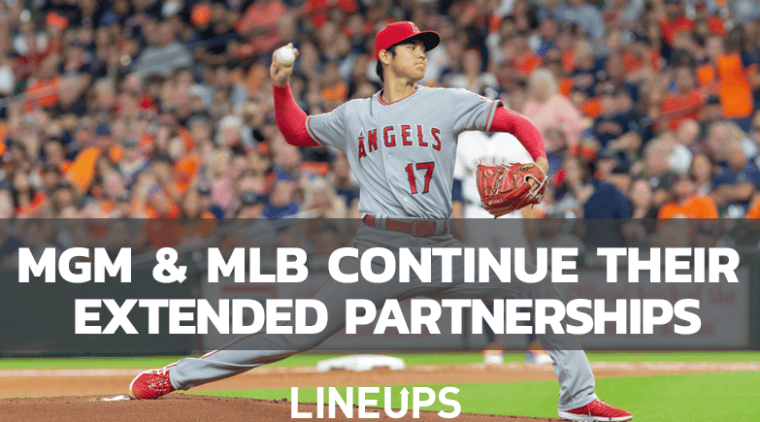 MGM Resorts International was busy in the month of July – having inked two deals with Major League Baseball, furthering their influence as a premier gambling operator.
MGM & MLB Players
In early July, MGM Resorts announced a multi-year agreement with the MLB to become the official partner of MLB Players Inc. which gives MGM the exclusive rights to their brand and marketing. More specifically, MGM will receive the group rights to a wide range of digital and print promotions as well as advertisements in the U.S., China, and Japan. In return, MGM Resorts will become "official offseason destinations" for MLB players, providing benefits for the players at their various properties. 
"This agreement puts Major League Baseball Players in partnership with a company that is synonymous with best-in-class hotels and entertainment," said Evan Kaplan, Managing Director of MLB Players, Inc., "MGM Resorts' global presence will also help strengthen the allegiance between baseball's international fan base and our Players."
MLB players will also have the opportunities to enter into individual ambassador agreements to promote MGM Resorts International through word of mouth, social media, promotions, appearances, and memorabilia. 
"As a leader in the gaming and hospitality industry, MGM Resorts is an ideal business partner for us. This collaboration reinforces the importance of leveraging Players to facilitate marketing initiatives," said Xavier D. James, COO of the Major League Baseball Players Association.  "We look forward to growing this valuable and strategic relationship in the years ahead."
MGM & MLB Extended Partnership
Two days later, MGM announced the extension of their partnership with the MLB as the league's official gaming partner, which they began in 2018. This partnership was renewed a couple days prior to the All-Star Celebrity Softball Game on July 16, when MGM title sponsored the event. 
Under the renewed partnership, BetMGM will continue its run as the official sports betting partner of the league while marketing its brand across MLB Network, MLB.com, and a variety of MLB-related apps. The agreement centers primarily around enhancing the betting experience for baseball fans and allowing fans to engage in the content in a unique  way. To do this, MLB is giving BetMGM enhanced statistics on an exclusive basis so that the operator can provide high-level sports betting options to MLB fans live during games. The MLB.TV show Bettor's Eye, which broadcasts MLB games with a sports betting edge to them, is also a part of the agreement. 
"Since creating this historic partnership four years ago, MGM Resorts and BetMGM have been truly collaborative and innovative business partners to Major League Baseball," said MLB Chief Revenue Officer Noah Garden. "With the success of Bettor's Eye and introduction of All-Star Saturday's Extra Innings concert, we look forward to seeing how MGM Resorts and BetMGM will continue to broaden their business with Baseball."
MGM Resorts and BetMGM in particular have shown its love and commitment to baseball in more ways than one. Along with being the official sports betting partner of the MLB, it has also partnered with several teams including: the Boston Red Sox, Detroit Tigers, Los Angeles Dodgers, New York Mets, New York Yankees, Houston Astros and Washington Nationals. BetMGM would eventually make history by building the first retail sportsbook connected to an MLB stadium, when they did so at Nationals Park.