MGM Entertainment Offers Acquisition of LeoVegas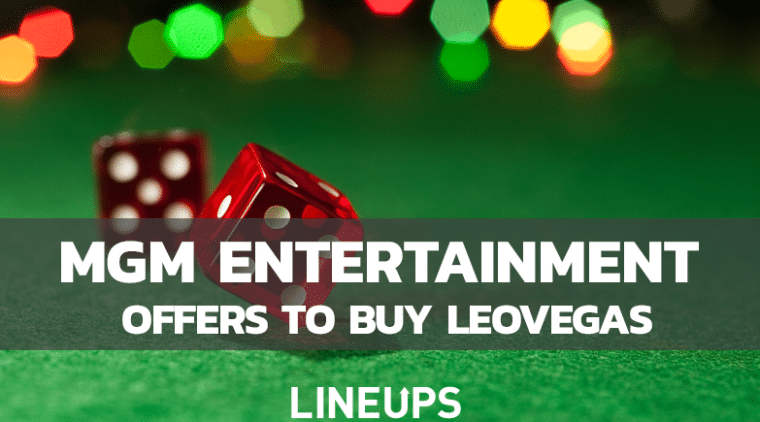 MGM & LeoVegas
In an effort to extend their influence in the digital media and gaming industry, MGM Resorts has announced its offer to acquire global online gaming company, LeoVegas. 
LeoVegas is an online casino and sports betting company headquartered in Stockholm, Sweden with several expanding international operations. Some of their core markets include the United Kingdom, Sweden, Norway, Finland, Denmark, Spain, Italy, Chile, and Peru. They are a leading player in the eight jurisdictions that it operates in, generating EUR 393 million in revenue in the year ending on March 31. 
MGM Resorts is a global American company with hospitality, entertainment, gaming, and media ventures including BetMGM which is the gambling subsidiary of MGM Resorts that has risen to the top of the industry as a sports betting and casino operator. 
"We have achieved remarkable success with BetMGM in the U.S., and with the acquisition of LeoVegas in Europe we will expand our online gaming presence globally," said MGM Resorts' CEO & President Bill Hornbuckle. "We believe that this offer creates a compelling opportunity that allows the combined teams of MGM Resorts and LeoVegas to accelerate our global digital gaming growth and fully realize the potential of our omnichannel strategy."
The Offer
On May 2, MGM Resorts announced a public tender offer for 100% of LeoVegas at a price of SEK 61.00 (Swedish Krona) per share which is equivalent to approximately $607 million USD. MGM expects to finance the acquisition with existing cash.
MGM Resorts believes in this acquisition for several reasons, as outlined in their press release. The company believes that this transaction will increase strategic opportunities and accelerate growth and product offerings by combining with LeoVegas' strong customer base outside of the U.S. MGM also expressed belief in LeoVegas' online gaming management team and their demonstrated ability to develop an advanced technology platform. Lastly, LeoVegas' compounded annual growth rate was 16% from 2017 to 2021, making the company all the more attractive to an equally accretive franchise like MGM. 
The Timeline
The acceptance period for LeoVegas is expected to last from approximately June 2022 to August 2022 – assuming acceptance of the offer, the settlement will begin around the beginning of September. Strict details of the acquisition have not yet been released but the official offer letter is expected to be released prior to the start of the acceptance period. The offer is subject to regulatory approval.
The company's board of directors has already presented the offer to shareholders. Several shareholders backed the acquisition, including the company's founder and largest shareholder, Gustaf Hagman. 
Effect on BetMGM
While much is still to be determined, it is not lost on industry experts that acquiring another sports betting operator like LeoVegas will directly compete with MGM's central venture, its sports betting platform, BetMGM. BetMGM is a partner of global sports betting company, Entain, meaning MGM's acquisition of LeoVegas will be competing with Entain everywhere besides the U.S., where LeoVegas does not operate. Either way, it is very possible that this acquisition could spark tensions among the MGM franchise, which could be a problem in itself.