Massachusetts Senate Set for Pivotal Thursday Session Regarding SB2844 and the Future of Sports Betting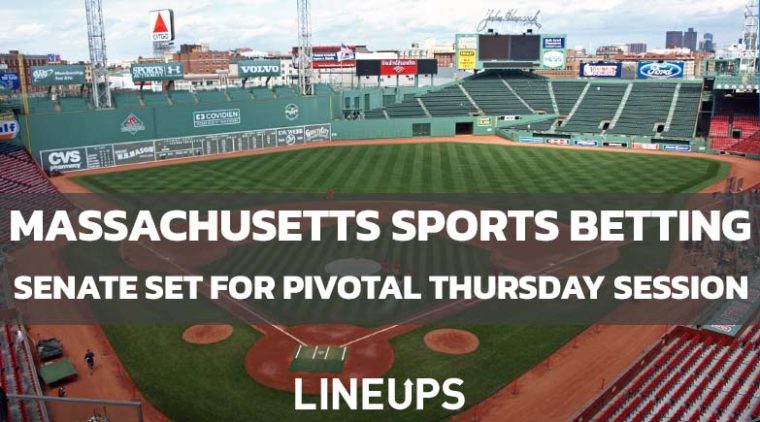 On Friday, the Senate Ways and Means Committee pushed through its sports betting bill in SB2844. SB2844 differs significantly from the House's HB3977 which passed in 2021, and the two legislative chambers would have three months to bridge the gap between the bills if SB2844 passes in the Senate. The Senate is now poised to debate the legislation on Thursday before an eventual vote.
College Sports Betting the Big Difference
SB2844 prohibits betting on collegiate sports while HB3977 permits it. This is poised to be the big point of contention between the legislative chambers, and agreeing could prove difficult. House Speaker Ronald Mariano told Bloomberg Baystate Business that a bill without college wagering "probably would be enough to lose his support."
Mariano also told MassLive last summer that he finds himself "having a tough time trying to justify going through all of this to not include probably the main driver of betting in the commonwealth." Mariano believes that college sports would be more profitable for wagering than Massachusetts teams such as the Red Sox, Bruins, Celtics, and Patriots.
House leaders estimated $60 million in annual income with college wagering included, and that number would be sliced in half with a potential ban. However, with the additional expected $70 million every five years from sports betting license fees, it's worth contemplating the financial impacts versus the potential harmful effects.
In-State Colleges Against Sports Betting
The Senate Ways and Means Committee's ban on college sports betting aligns with what in-state collegiate leaders want. In 2020, administrators at Boston College, Boston University, the Colege of Holy Cross, Harvard, Merrimack College, Northeastern, and the University of Massachusetts lobbied lawmakers to ban college betting.
Those seven universities cited "unnecessary and unacceptable risk to student-athletes, their campus peers, and the integrity and culture of colleges and universities in the Commonwealth" Betting on in-state colleges is currently legal in about half of the 32 states which have legalized and launched their sports betting markets.
Other Key Differences
Another critical point of contention between the House and Senate would be concerning the tax rate on sports betting activity in the state. SB2844 would tax operators at a 20% rate for retail bets and 35% for online bets, while HB3977 approved a 12.5% tax for retail bets and 15% for online. If the state's revenue would truly be cut in half without collegiate betting, it follows that a tax increase would help overcome that lost revenue.
In addition, SB2844 doesn't permit the funding of sports betting accounts through credit cards which has, unfortunately, become commonplace. Senator Eric Lesser, one of the leaders of the Senate's sports betting efforts, expressed his concerns that "somebody somewhat impulsively could rack up massive credit card bills from their couch who might have an addiction issue or otherwise have a gambling problem."
Massachusetts Casinos Request Changes
In a letter sent jointly by Encore Boston Harbor (Wynn), MGM, and Plainridge Park Casino (Penn National Gaming) to Senate President Karen Spilka on Wednesday, casinos made requests for changes to SB2844. The casinos asked for the tax rate to be decreased to 12.5% for retail bets and 15% for online bets. The casinos also requested that promotional play credits be deducted from their taxable revenue. Casinos also asked for multiple skins, although they did not specify how many.
Finally, the casinos asked for strict restrictions on sportsbook advertising during broadcasts to help support "responsible gaming initiatives." The letter expressed that the state's gaming commission is "well-positioned to establish practical and commercially reasonable boundaries for marketing."
Next Steps
When the Massachusetts Senate session begins at 11 a.m. on Thursday, legislators will have plenty of factors to consider regarding SB2844. With at least 69 amendments up for consideration regarding college sports, advertising limits, tax rates, and more, it could be a while before significant progress is made.
The current Massachusetts legislative session is set to adjourn on July 31, 2022, so the two chambers would have until that date to agree on their two bills. The potential inroads on the college sports betting issue could be a massive impediment to that happening by that date.
If the two chambers can reach an agreement, Governor Charlie Baker is reportedly "happy" to sign a sports betting bill when it comes to his desk. Massachusetts could have legalized sports betting in time for the start of the 2022 NFL season, depending on how things progress in the legislative chambers.
For the first time ever, I am hearing tons of positivity surrounding the Massachusetts Senate's sports betting vote this Thursday.

— Sammy P (@spshoot) April 25, 2022