Massachusetts Sports Betting Could Be Here By Super Bowl LVII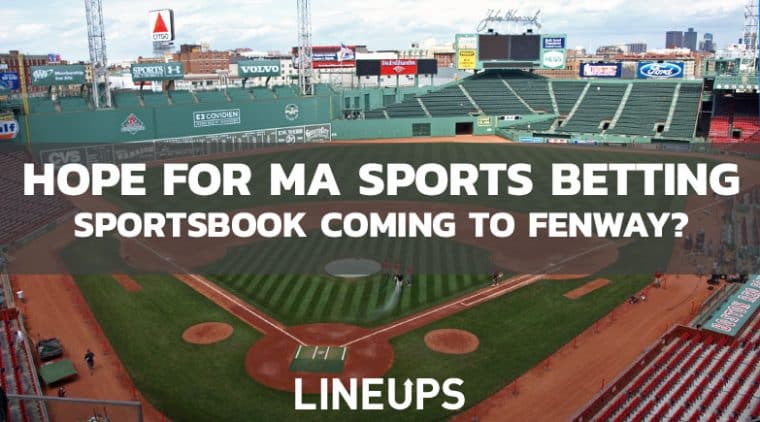 With sports betting dramatically rising in popularity the past few years, plenty of states are looking to roll out legal wagering markets. Ohio is a recent success story in that aspect, as the state has a January 1st, 2023 target date for legal sports betting. Maryland, while allowing for retail sports betting, is looking to move forward with online wagering sooner rather than later. Meanwhile, Kansas officially legalized sports betting on July 1st of this year, although the state has still not rolled out any sportsbooks. One interesting state to keep an eye on is Massachusetts, which has yet to legalize wagering on sports, although that's looking to change in the near future. Here's a quick update on the current state of legal sports betting in Massachusetts.
Massachusetts Working Hard On Legal Betting
Just because sports betting isn't legal in Massachusetts doesn't mean that lawmakers haven't been trying. In the past week, a state representative expressed hope that the next step would take place by the end of July. According to MassLive, the thought is that once the bill is finalized and makes its way to Governor Charlie Baker's desk, sports wagering could essentially be legalized by the end of the month.
One of the reasons for the Massachusetts sports betting bill gaining steam is frustrations over potential tax revenue. While nearby states such as New York, Pennsylvania, and New Jersey have booming sports betting markets, the Bay State isn't taking any legal sports wagers. Plus, Massachusetts is home to a population of nearly 7 million people, with some very dedicated sports fans. Residents cheer on popular teams such as the Boston Red Sox, New England Patriots, Boston Celtics, and Boston Bruins, and would undoubtedly place bets on their favorite squads if given the chance.
Super Bowl LVII Is A Launch Target
One current target for Massachusetts sports betting is for next year's Super Bowl, easily the most wagered-on event in professional sports. Super Bowl LVII is scheduled for February 12, 2023 at State Farm Stadium in Arizona, and could feature any number of competitors. The dream scenario for Massachusetts sports betting would be a New England Patriots Super Bowl berth on the same day as sports wagering becoming fully available. While slightly unlikely, that would lead to a major handle on the first day of legal betting in the state.
Boston Red Sox Might Seek A Betting License
With the MLB season about at the halfway point and Massachusetts working on legalizing sports betting, it makes sense that the Boston Red Sox would be looking to get in on the action. During the National Council of Legislators from Gaming States, Dave Friedman of the Red Sox seemed to express interest in the team pursuing a sports betting license, whether that be an online sports betting license, a retail sports betting license, or both. Friedman also spoke positively about the idea of a retail sportsbook near Fenway Park, even saying there are adjacent properties that would make sense. Needless to say, a physical sportsbook next to one of the most popular parks in Major League Baseball would be massively popular.