Massachusetts Lawmakers Legalize Sports Betting in The Commonwealth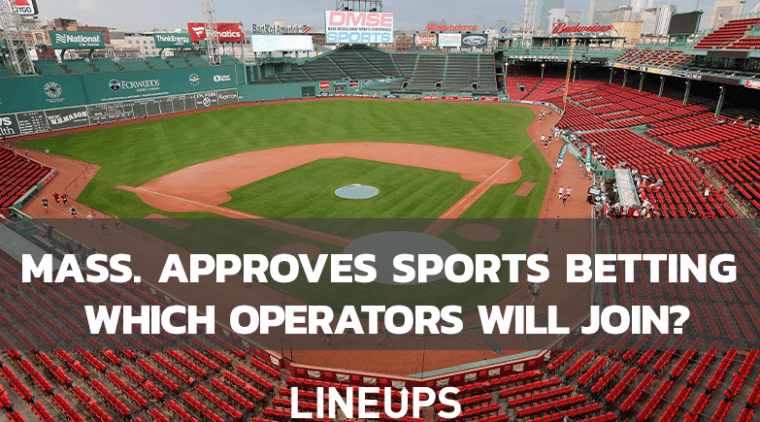 Massachusetts Sports Wagering Act Passes
After years of conflict and discussions surrounding sports betting in the state, Massachusetts legislators have finally come to agreeable terms that warranted the passing of a sports betting bill. 
Lawmakers had from Jan. 5 to July 31 to pass something before sports betting was going to become 2023's problem. The two chambers took discussions all the way into the final hours of the night on July 31, at which point they passed the Massachusetts Sports Wagering Act on a 36-4 vote. Now, they are awaiting a signature from Gov. Charlie Baker to solidify the bill's legalization. 
The bill calls for a 20% tax on mobile operators, a 15% tax on retail operators, a ban on betting on in-state college teams (except for tournament play), seven mobile operators, and no credit cards to deposit funds. The cost for operators to achieve licensing in the state has not yet been disclosed. 
Years In The Making
Controversy between lawmakers has been standing between legal sports betting and Massachusetts bettors for a few years now. Despite having several bill proposals, all have stalled out as the House and the Senate could not come to a conclusion. Some of the main points of contention between the House and the Senate were about tax rate, number of licenses, payment methods, college sports, advertising, and more. 
The House wanted betting on college sports, the Senate did not. The House wanted to tax mobile operators 15% and retail sportsbooks 12.5% while the Senate pushed a 35% tax on mobile sportsbooks and a 20% tax on retail operators with promotions non-deductible. The House was ready to give an unlimited number of licenses out to operators while the Senate only wanted nine online licenses and three at in-person casinos. 
The proposed Senate bill also included a ban on advertising "during the live broadcast or online streaming of a sporting event, to the extent practicable, including the period beginning 5 minutes before the start of the sporting event and ending 5 minutes after the end of the sporting event." This was not popular among the House or Massachusetts' professional sports teams, who sent a letter to lawmakers requesting rejection of the Senate's proposed advertising ban. 
"These unprecedented ad restrictions are impractical, unnecessary, and unduly burdensome, and they are also unconstitutional," a letter to the lawmakers reads. "No other jurisdiction has taken such measures, which would have the unintended effect of undermining the legal sports betting market and enabling illegal operators to continue to attract customers in Massachusetts." This was signed by leaders at the Boston Bruins, Boston Celtics, Boston Red Sox, New England Patriots, New England Revolution, and the PGA tour. 
Possible Operators in Massachusetts
Nonetheless, these disputes seem to be in the rear view now and as soon as Gov. Baker puts pen to paper, operators will soon be able to apply for licensing in Massachusetts. While nothing is for certain, it is expected that Barstool Sportsbook will be among the first to gain licensing. Barstool Sports founder Dave Portnoy, who founded the company in Milton, Massachusetts in 2003, took to Twitter following the announcement of legalization. "Oh and for people wondering #BarstoolSportsbook is guaranteed both retail and online in MA. There will be no behind the scenes shenanigans from our competitors to keep us out. We're coming home," said Portnoy in a tweet. 
DraftKings, which is headquartered in Boston, also expressed support for the news via Twitter. "We are thrilled that our home state has acted to protect consumers, create jobs, and grow revenue in the Commonwealth. We particularly want to thank Speaker Mariano, Senate President Spilka, Chairs Michlewitz and Rodrigues, and the members of the conference committee for their leadership. We are hopeful that the legislature will move to quickly pass this bill and Governor Baker will sign it into law," said DraftKings CEO Jason Robbins. 
That leaves five additional licenses for mobile operators that Massachusetts gets to hand out (assuming that the first two do receive licenses). Likely big names like FanDuel, Caesars, and BetMGM will fill at least a few of those spots, and the rest could be taken by smaller players.