Massachusetts Conference Committee for Sports Betting Legalization Begins on Thursday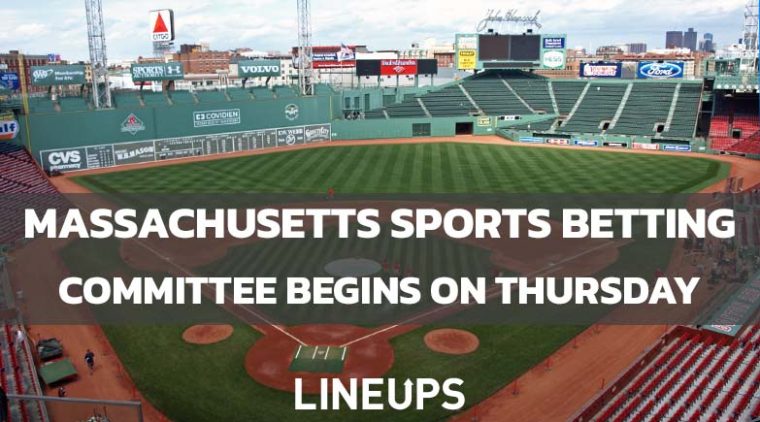 Last night, the Boston Celtics beat the Golden State Warriors to earn a 2-1 series lead in the NBA Finals. However, Massachusetts residents can't legally wager on their team in the series. On Thursday, the process to change will officially begin as the House of Representatives works toward finding an agreement with the Senate.
House Conference Committee Meeting
The Massachusetts House of Representatives has a conference committee that will meet on Thursday at 2 PM EST. The committee is made up of Senators Eric Lessor, Patrick O'Connor, and Michael Rodrigues and Representatives Aaron Michlewitz, David Muradian, and Jerald Parisella.
The House passed H.3977, its version of a sports betting bill, a year ago, but the committee will be tasked with finding common ground between that bill and the Senate's version, S.2844. The current legislative session ends July 31, although the Massachusetts General Court has an informal session continuing through the end of the year.
College Sports Betting Dispute
One of the most significant differences between the House and Senate's sports betting bills is their view on collegiate sports betting. The House bill would allow for wagering on college sports while the Senate's version would not.
Of course, the most significant issue regards potential lost profit – House leaders estimated $60 million in annual tax revenue from sports betting activity. Still, that number would be sliced in half if the state doesn't legalize college sports betting. The House bill has a stipulation for 1% of the betting handle to each college when they are playing at home.
Meanwhile, the Senate's ban on college sports betting is in line with the preference of in-state college leaders as seven universities expressed "unnecessary and unacceptable risk" to student-athletes and others. College sports betting is currently legal in about half of the 32 states which have legalized sports betting.
Other Key Discrepancies
Guidelines on Advertising and Marketing: The Senate bill prohibits sports betting advertising during live television events, but that's difficult to enforce due to the prevalence of advertising during national broadcasts originating from other states.
Tax Rate Differences: The Senate bill would tax operators at a 20% rate for retail bets while online bets would be taxed at a 35% rate. The House Bill would tax retail bets at a 12.5% rate and online bets at a 15% rate.
Credit Card Account Funding: The Senate bill prohibits funding of accounts with credit cards due to the association with problem gaming behavior while the House bill would allow it.
Number of Mobile Licenses: The Senate bill allows for one skin per physical gaming location, leading to three platforms in the state. The House bill would provide for a much more open market with untethered digital platforms and retail licenses for two racetracks. The House bill would also allow for retail sportsbooks at professional sports venues but the Senate bill would not.
Pressure Mounting with Lost Revenue
While DraftKings is headquartered in Massachusetts and the rest of New England (aside from Vermont) has legalized sports betting, the Bay State has failed to make headway after four years of discussions. DraftKings reported that 28% of all of this year's Super Bowl bets came from Massachusetts residents in neighboring New Hampshire, and estimates suggest the state is missing out on tens of millions in tax revenue every year.
The conference committee will be a fascinating process to watch, and the discussions regarding key issues will be monumental as Massachusetts builds towards legal sports betting. We'll have you covered with all of the latest news on the state's legislative process.