March Madness Expected to Produce Record Handle This Year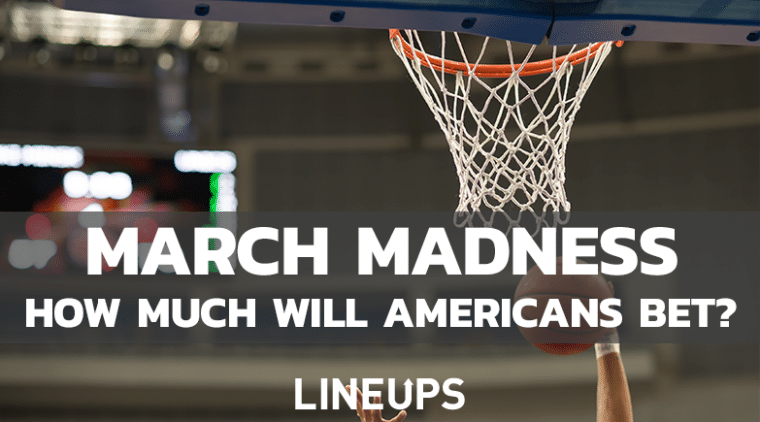 Millions of Bettors, Billions of Dollars
March Madness is here which means millions of Americans are filling out their annual brackets in perhaps the most fan-engaging sporting event of the year. However this year, March Madness is in a unique position as legal sports betting is on the rise, and millions of people plan to take advantage of it in lieu of the tournament. 
The American Gaming Association recently released their predictions for the upcoming tournament, and the numbers are staggering. They are expecting 45 million Americans to wager $3.1 billion on March Madness this year between new legal sports betting options and traditional bracket contests. 
This $3.1 billion estimation would easily triple to $1 billion in bets that were wagered on the Super Bowl in February. It will more than double the handle of last year's March Madness, which set the record for the most bet-on sporting events ever. 
American Gaming Association President and CEO Bill Miller says that "There's no doubt this year will generate the highest legal handle in March Madness history."
20.9 million Americans plan to place bets outside of bracket contests through legal sports betting options such as retail sportsbooks, online sportsbooks, through a bookie, or casually with other basketball fans. An estimated 36.5 million Americans are expected to participate in bracket contests. Several million will participate in both types of wagering, thus the 45 million total people. 
So far, 17% of bettors have picked Gonzaga as a clear favorite to win the tournament, followed by 12% of people who pegged Duke as the winner, and 11% who have Kentucky cutting down the net. 
Legal Sports Betting Boosts Numbers
The American Gaming Association estimates that of the $3.1 billion expected to be wagered, 76% of it will be through wagers outside of bracket play. This is up from 55% that the 2021 March Madness tournament saw in out-of-bracket betting. 
The sharp spike is undoubtedly because of the wave of sports betting legalization that Americans have seen since last year's tournament. Roughly 29 million more Americans can legally sportsbet that couldn't in last year's tournament. Arizona, Connecticut, Louisiana, Maryland, North Dakota, South Dakota, Washington, Wisconsin, and Wyoming all legalized sports betting either online or in person in the last year. Several states have also expanded their sports betting markets since then, including New York who launched their online gambling market, and is now the country's leader in sports betting. It is closely followed by New Jersey and Nevada; PlayUSA estimated that each of these states will take in about $400 million in bets over the tournament. 
To make matters easier for basketball fans, six tournament sites this year will be played in legal sports betting jurisdictions, including the Final Four tournament in New Orleans, whose market launched in January.
Currently 30 states and Washington D.C. have active sports betting markets with three more on the horizon and several that have lawmakers that are pushing for sports betting legislation in their state. Of the 30 legal states, Oregon is the only one that bans betting on college sports entirely and Illinois, New Jersey, and Virginia ban betting on in-state college teams.