Maine Attempts to Legalize Sports Betting, Again, This Time Exclusivity to Tribes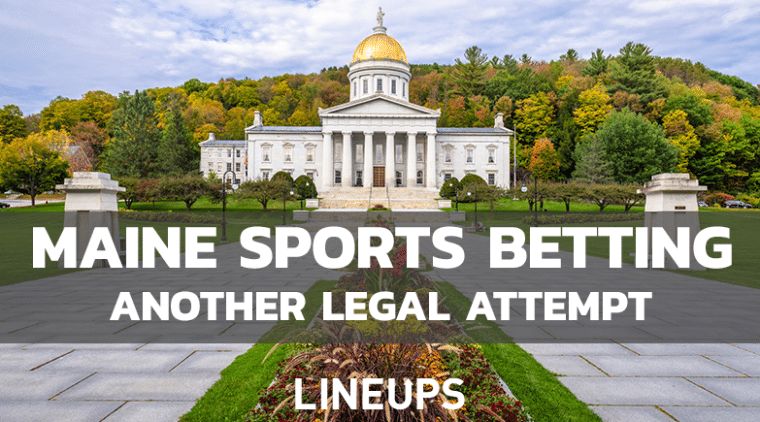 Bill LD 585
The future of sports betting in Maine has been unclear for some time now as it has been met with opposition in crucial legislation periods. However a meeting on March 8 seemed to gain some traction on the subject. 
Before eventually tabling the bill for further discussion, the Maine House Judiciary Committee discussed the possibility of sports betting in the state at length. The bill that they discussed would exclusively grant mobile sports betting rights and licenses to the tribes in the state. The proposal also includes several amendments to the Maine Indian Claims Settlement Act of 1980 that would further benefit the state's tribes. 
Sports Betting Picture in Maine Now
The state's four main tribes are the Maliseet, Micmac, Penobscot, and Passamaquoddy, known collectively as the Wabanaki Nations, though they all govern separately. The bill, which is sponsored by Rep. Rachel Talbot Ross, has support of the Wabanaki Nations and Maine's governor, Gov. Janet Mills. Mills has been known to oppose sports betting legislation pretty adamantly in the past, but has expressed interest and approval in this particular bill.
Currently, the only forms of gambling that are legal in Maine are at the state's two casinos, through a lottery, and pari-mutuel betting. The bill seeks to grant these tribes with exclusivity to an online sports betting market. It also seeks to establish communication methods between the tribes and the state, adjust the state's tax laws to benefit tribes, and improve the overall welfare of the tribes in the state. It would also allow off-track betting sites to apply for retail sports betting licenses in Maine. 
"The amendment to LD 585 will help to improve dialogue between state agencies and the Wabanaki Nations, and provide the Wabanaki Nations and our citizens with tools to create economic opportunities for us and these surrounding communities," Penobscot Indian Nation Chief Kirk Francis said.
Meanwhile commercial operators such as FanDuel and DraftKings have expressed their disdain for the bill, as it excludes them from eligible operators of mobile sports betting. The two state casinos, who are not governed by tribes, also expressed their opposition to the bill as it excludes them as well. 
History of Sports Betting in Maine
In 2019, state lawmakers passed a mobile sports betting bill that also included licenses to be given to tribes, but Mills ended up vetoing the bill in 2020 saying that the state needed to "examine the issue more clearly."
Then in 2021, Sen. Louis Lucchini proposed SB 1352, a mobile sports betting bill that would legalize the activity in Maine without the requirement to be "tethered" to one of Maine's two casinos in order to operate. The tethering element was amended into the bill against his wishes, and he voted against his own bill as a result. Ultimately it passed the House and the Senate but stalled out at the Special Appropriations Table once the 2021 legislative session closed. It still sits on the table awaiting action.