Louisiana Sports Betting to Launch Before the Super Bowl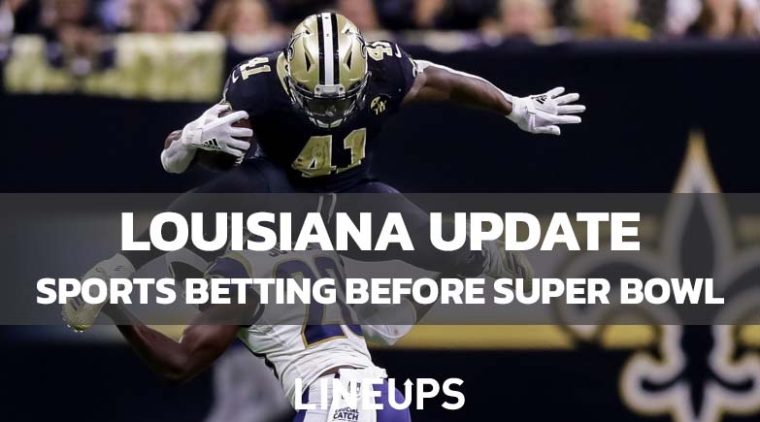 The sports betting industry continues to grow in the United States, and it looks like Louisiana will be the next state to join the party with a legal online market. However, Ronnie Johns, chairman of the Louisiana Gaming Commission, shut down rampant rumors that Louisiana is planning on launching sports betting next week, saying "it's definitely not accurate." Still, the Pelican State is planning on having its online sports betting market launch ahead of the February 13 Super Bowl, the biggest betting event of the year.
Current Status of the Louisiana Launch
Ronnie Johns certainly lamented that Louisiana hadn't launched its sports betting market yet as he knows how profitable it will be for the state. However, Hurricane Ida led to complications that set back the timetable for the state police, and the police must send their recommendations before Johns can sign off on the official regulations and approve the launch. Johns said "the technology is there," and his team is "working literally on a daily basis to finalize all of the compliance issues and the technical issues."
Timeline of Sports Betting in Louisiana
In June 2021, Louisiana Governor John Bel Edwards signed the state's sports betting bill into law, allowing as many as 41 disparate mobile operators to enter the state. In addition, Louisiana was permitted to launch its retail sportsbooks on October 31, 2021. There are currently 13 operational licenses across the state for retail sportsbooks with at least one location in each market, in addition to seven new licenses pending approval.
Louisiana is the first state to approve sports betting on a county-by-county basis (or parish-by-parish, as it's called in the state). That means that you can live in one parish and not have access to sports betting but take a short drive to another and place bets. Six sportsbooks have been approved for the mobile market: DraftKings, FanDuel, Caesars, Betfred, BetRivers, and BetMGM. All six will be available in the parishes to legalize mobile sports betting.
Projected Success
The sports betting industry is expected to generate $30 million in revenue annually in Louisiana, with a quarter going to early childhood with a cap at $20 million, 10% going to local government funds by parish, and up to $500,000 allocated to the Louisiana Association on Compulsive Gambling. Mobile sportsbooks in Louisiana will be taxed at a 15% rate will retail sportsbooks will pay a 10% tax. Louisiana has over 4.6 million people, many of whom are devoted sports fans, making it an ideal market for national sportsbooks to get involved in.
Can I Sign Up Before Launch?
We have you covered with all of the latest news on Louisiana sports betting you need to know, and we'll let you know when to expect the market to go live. In the meantime, you can access the best pre-registration offers in the market through our exclusive partnerships. You can visit our official Louisiana sports betting page for access to hundreds of dollars in free bet bonuses when you sign up for an account with one of the mobile sportsbooks in the state today!