Kings Entertainment, Sports Venture Holdings Inc. Strike Merger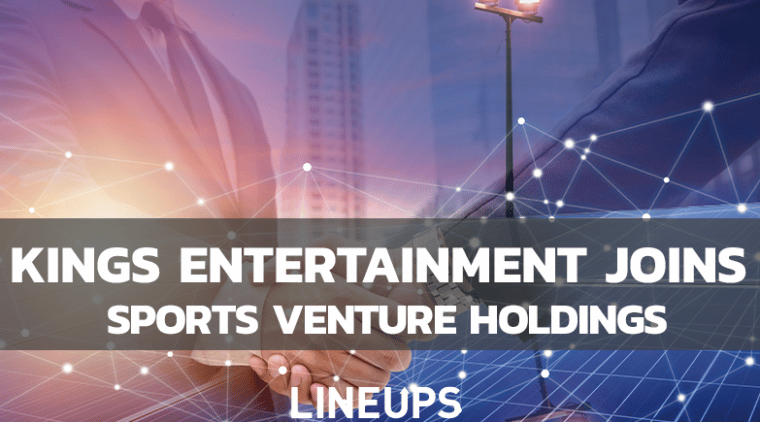 Details of The Merger
Kings Entertainment and Sports Venture Holdings Inc. have announced plans to combine the two companies. Sports Venture Holdings Inc. is the holding company of Bet99, one of the largest online sports betting and casino operators in Canada. 
The new company is expected to be called Interactive Entertainment Group and the current Bet99 CEO Jared Beber will assume the role of CEO upon finalization of the merger. Steve Budin, Kings Entertainment CEO will lead the company in somewhat of an advisory role. Adam Arviv, former CEO and founder of Bragg Gaming, will assume the role of Executive Chair of the entity. The merger has officially been approved by Kings Entertainment's board of directors, it is now just a matter of ironing out the details. 
"Bringing the Bet99 brand to the public capital markets, through Kings' CSE and OTC listings, will not only support expansion by engaging a much broader investor base, but will also build the Bet99 brand with an even wider audience of betting enthusiasts," said Beber. 
Exactly costs associated with Sports Venture Holdings cost Kings Entertainment and Sports Venture Holdings merging is not known, however the proposed transaction is thought to value Kings Entertainment at around $0.21 per share. They are currently listed on Canada's primary stock exchange at $0.185. 
Once the transaction is closed, which is expected to happen by the end of the third quarter of this year, Sports Venture Holdings will hold roughly 87% of the common shares of the merged company. 
About Kings Entertainment
Kings Entertainment is an established and well-practiced provider of lottery, casino, and sportsbook gambling. They offer some of the world's most sought after games in lottery and casino by partnering with world class gaming technology. They have been licensed for over 10 years and have accumulated a database of over 3 million customers. 
They have seen tremendous growth over the past several years, and most recently announced that their revenue jumped by 11% over from March to April of 2022 and boosted its new depositing customer base by 15% over the same period. 
They are a parent company to two global online gaming innovators – LottoKings and WinTrillions, with a third, MetaKings, on the way. These brands acquire high-potential players through competitive lottery offerings and expose players to a wide range of casino and sportsbook offerings. 
About Sports Venture Holdings Inc. 
Sports Venture Holdings is a holding company that operates a list of a few subsidiaries which includes Bet99.
As a premier Canadian online sportsbook and casino, Bet99 has grown rapidly and has handled over $1.2 billion in bets across its sportsbook and casino platforms. In just the first quarter of 2022, they generated $12.2 million. They have a wide variety of Canadian partnerships including UFC's Georges-St-Pierre, NHL's Auston Matthews, the Ottawa Senators, the CF Montreal, the Montreal Alouettes, and more. Currently, Bet99 is awaiting approval from the Alcohol and Gaming Commission of Ontario to get licensing to join the province's recently launched sports betting market.