Kentucky Lawmakers Giving Sports Betting Another Try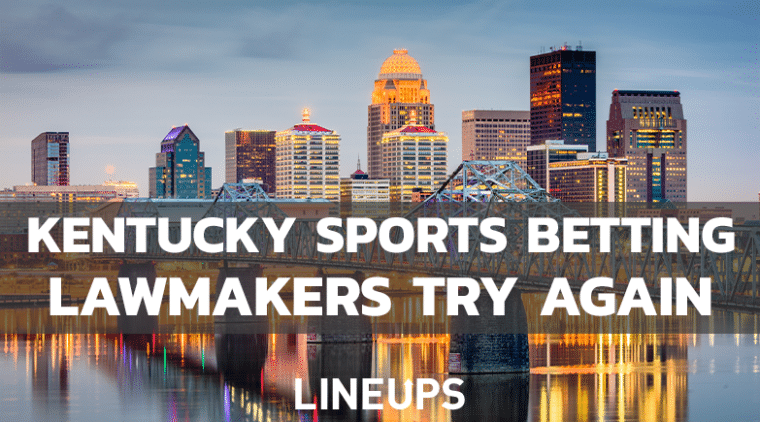 All The Moving Parts
Kentucky is the newest state looking to join the U.S. sports betting wave; as of Feb. 28, formal legislation was introduced. A lot of it, at that. 
State Rep. Adam Koenig introduced not one but three separate bills alongside Rep. Killian Timoney who introduced a fourth bill in the initial hearing. The first bill proposed by Koenig is House Bill 606 which would legalize sports betting in the state and allow up to seven online sportsbooks to operate in Kentucky. Retail operators would be taxed at a rate of 10.25% and online operators at 14.25%. Kentucky residents would be able to place wagers on sporting events at in-person locations and online, eliminating the need to cross state lines to Indiana or Illinois to place these bets. 
The second bill is aimed at altering the current legislation regarding pari-mutuel betting. Under current Kentucky legislation, tax rates differ depending on how you place your bet. With the implementation of this bill, tax rates would be the same across the board for all pari-mutuel bettors at 1.5%. Additionally, the bill eliminates the 15 cents-per-person admissions tax at race tracks in the state and changes bettor payout rules to paying out bettors their full amount instead of rounding down every 20 cents. This bill would also remove the $3 million in annual funding that the state gives to the Horse Race Commission in an attempt to conserve state money. 
Meanwhile, Timoney has his sights set on something different. The third bill, proposed by Timoney, seeks to ban what he called, "gray machines" (commonly referred to as skill games), which are machines primarily located in convenience-like stores and resemble slots machines. This bill would prohibit all of these machines in the state unless otherwise legalized by Kentucky Lottery Corp., Kentucky Horse Racing Commission, or the Department of Charitable Gaming. Currently, there are over thousands of these machines over dozens of countries. 
The fourth bill is thanks to a legal settlement with online gambling site PokerStars which sent Kentucky's general fund home with $225 million. This bill seeks to use this money to fund a problem gambling program for the state that requires operators to offer preventative addiction resources.
Here We Go Again
The extensive nature of this legislation as a whole is likely a result of making up for lost time. Koenig filed nearly identical bills in 2020 before the pandemic forced lawmakers to prioritize legislation and ultimately, this bill got dropped despite garnering support from lawmakers and citizens alike. Koenig introduced that bill as House Bill 137 in February of 2020; it sought to regulate sports betting, fantasy sports, and online poker and even received support from Governor of Kentucky Andy Beshear. However, the problem gambling bill has never been included in previous proposals and Koenig is certain that it will be a game-changer this time around. 
The only sports betting that is currently legal in the state is horse racing, and it generated $33 million in state revenue in 2020 so it's certainly a lucrative market. 
The Future
If legalized, Koenig estimates that it will generate at least $20 million in revenue for the state, most of which has been going to neighboring states that have the activity legalized or offshore sportsbooks. Six of the seven states that border Kentucky have brought in over $2.3 billion in state revenue since sports betting got legalized in 2018. 
March Madness is just around the corner which makes this one sting a bit more as legislation won't be approved by then which means Kentuckians won't be able to bet on their beloved basketball teams. After it's passed, they would finally be able to bet on their favorite sports teams like University of Kentucky or University of Louisville from their own homes.