Kansas Sports Betting Market Hopes To Launch By NFL Season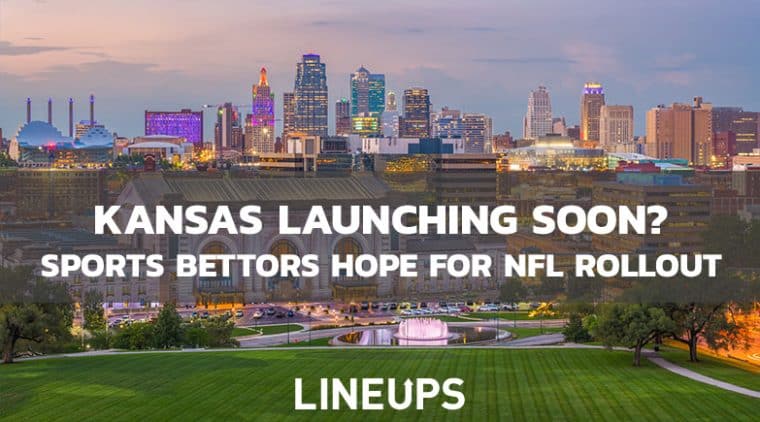 The success of various sports betting markets across the U.S. has sports fans that don't have access to sports betting apps like DraftKings Sportsbook and FanDuel Sportsbook wondering when they'll be able to start placing bets. Some betting markets are closer than others to legalizing, with states like California needing numerous steps before launching legal betting while Ohio has a planned launch date of January 1st, 2023. One state that many in the sports betting community have been watching for is Kansas, with hopes for a launch sooner rather than later. Let's take a quick look at the current state of sports betting in the Wheat State.
Kansas Sports Bettors Hoping For Launch Soon
On May 12, 2022, Kansas Governor Laura Kelly effectively legalized sports betting in Kansas by signing legal sports wagering into law. But, while Kansas sports betting is legal, the wagering market in the state hasn't launched yet. Now it's up to a few different entities to figure out the various regulations needed for legal wagering. Both the Kansas Lottery and the Kansas Racing and Gaming Commission (KRGC) are working on laying the groundwork for a Kansas betting launch. According to KWCH, the KRGC is currently finalizing a process for conducting background investigations on sports betting operators, which needs to be completed by August 1st, 2022. Then, the procedure for sportsbook approval will need to be fully done by September 1st. While a quick rollout would definitely be preferable, Cory Thone, the Public Information Officer for the Kansas Lottery, has made it clear that they want Kansas sports betting to be fully developed before release.
NFL Season Key For Betting States
The hope is that the Kansas sports betting market can launch at some point during the NFL season, the earlier the better. This is because the pro football season is such a lucrative time for placing wagers, which would be a huge boost for the Kansas tax revenue. Just look at the Arizona betting market, which became available on September 9th, 2021. This coincided with the first game of the NFL season, which led to some big wagering numbers for the state. Arizona saw $291 million in total betting handle throughout September, and those numbers continued to stay strong throughout the football season, with a high of over $563 million in January of 2022 with the start of the NFL playoffs.
A Look at the Potential Kansas Sports Betting Market
When the state of Kansas does roll out legal sports betting, it should be a fairly successful wagering market. With a population of nearly 3 million people, Kansas houses some dedicated sports fans that are definitely excited to back their favorite teams. The Kansas Jayhawks are easily one of the most popular teams in the state, thanks in part to a recent NCAA Men's Basketball championship. And, speaking of college sports, there are plenty of fans of the Kansas State Wildcats, thanks in part to its successful football program. Additionally, bettors in the state will likely place bets on teams in neighboring Missouri such as the Kansas City Chiefs and Kansas City Royals.