Indiana Sports Betting Finishes 2021 With Near-Record Month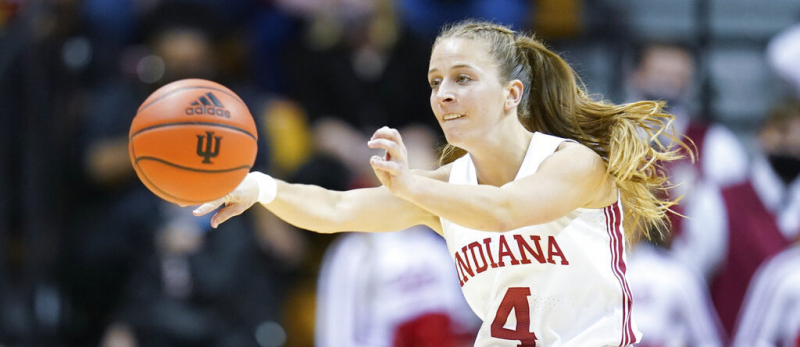 Indiana sports betting capped off a year of significant growth with a big December.
Hoosiers wagered $463.0 million during December, according to an Indiana Gaming Commission report released last week. That is just shy of the record $463.7 million wagered in November 2021.
The December bets bring the total Indiana sports betting handle in 2021 to $3.8 billion, which is a 116.4% increase from $1.8 billion in 2020. The December 2021 handle total was a 47.9% uptick from $313.1 million in December 2020.
Indiana sports betting revenue drops
Indiana sportsbooks generated just more than $26 million in revenue, a 5.6% hold. The total was down 45.5% from November's record $47.7 million in revenue, a 10.3% hold. It is nearly on par with the $27.7 million sportsbooks generated off $461.1 million in October 2021, a 6% hold.
The state collected $2.5 million off Indiana sports betting revenue in December.
In total for 2021, sportsbooks generated $307.6 million in revenue, up 125.5% compared to the $136.4 million in the year prior. The state collected $29.0 million in taxes during 2021, up from $13.2 million in 2020.
Online IN sports betting stays hot
Indiana sports bettors bet $422.8 million online, or 91.3% of the total handle in December.
Of the $40.2 million wagered at retail sportsbooks, Hollywood Lawrenceburg pulled in $13.9 million in bets to remain one of the top retail sportsbooks in US sports betting.
DraftKings tops Indiana sportsbooks
DraftKings Sportsbook controlled 35% of the online market in Indiana, drawing $148.2 million in bets. FanDuel Sportsbook took in 28.5% of the market with $120.5 million in bets and led the revenue column generating $7.5 million.
BetMGM and Caesars remained neck-and-neck for third place. BetMGM took $49.9 million in bets, while Caesars handled $48.9 million.
| Online Sportsbook | Handle | Revenue | Hold | Market Share |
| --- | --- | --- | --- | --- |
| DraftKings | $148.2 million | $6.4 million | 4.3% | 35.0% |
| FanDuel | $120.5 million | $7.5 million | 6.2% | 28.5% |
| BetMGM | $49.9 million | $3.6 million | 7.2% | 11.8% |
| Caesars | $48.9 million | $1.6 million | 3.3% | 11.6% |
| Barstool | $16.6 million | $1.1 million | 6.6% | 3.9% |
| BetRivers | $15.2 million | $1.0 million | 6.6% | 3.6% |
| PointsBet | $10.8 million | $781,348 | 7.2% | 2.6% |
| WynnBet | $3.9 million | $166,736 | 4.3% | By www.legalsportsreport.com |