Indiana Bettors Will be Able to Wager on 7 Winter Olympic Events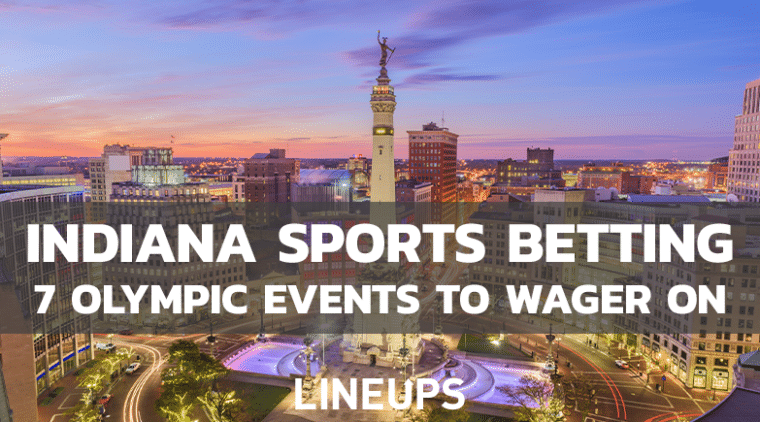 Indiana Sports Betting & The Olympics
Last week, the Indiana Gaming Commission revealed that casinos and mobile sportsbooks in Indiana will allow betting on all seven of this year's Olympic events in this year's Beijing Winter Olympics, which begin on Feb. 4 and run until Feb. 20. The approved events to bet on are alpine skiing, bobsledding, cross country skiing, curling, ice hockey, short-track speed skating, and speed skating.
Any licensed operators in Indiana will be able to offer these bets. Current licensed operators in the state include DraftKings, FanDuel, FantasyDraft, SportsHub Game Network, Underdog Sports, and Yahoo Fantasy Sports. None of these operators are required to accept bets on the Olympic games, but most will offer a variety. Wagers on money lines, totals, future bets, and prop bets are among the most common. For example, Mikaela Shiffrin is currently the American favorite for a medal in the women's skiing competition. She's at +225 odds to win the Women's Giant Slalom.
Be wary when betting though – the events being in Beijing will mean the broadcast will be delayed by the time it plays in the U.S. several hours later, so to bet on events, you must do so, accounting for the time change.
The 2021 Tokyo Olympics and Sports Betting
Indiana allowed sports betting during the Olympics in the 2021 Tokyo Olympic Games last summer. In the summer, Indiana residents could bet on 24 different events including baseball, basketball, soccer, swimming, track and field, rowing, diving, and volleyball. Nine sports were not allowed to be bet on in Indiana, including gymnastics. This is because gymnastics, and other sports like it, are determined by judges and thus far less objective than other sports, taking it off the table for legal sports betting. For this year's winter Olympics, snowboarding and figure skating are two of the sports excluded for these same reasons.
The success of the sports betting industry last year is surely spurring the support for this year's Olympics. Last year's betting on the Olympics contributed to $485 million in total revenue from online and retail sportsbooks in Indiana in the year 2020, a record for them. The state generated $29 million in tax revenue from the $3.8 billion wagered in sportsbooks in 2021.
Indiana was alongside Colorado, Illinois, Iowa, Michigan, New Jersey, Nevada, Pennsylvania, Tennessee, Virginia, Washington D.C., and West Virginia in allowing several online sportsbooks to offer betting on the summer Olympics. There were nine additional states that allowed limited wagering on the Olympics and one state, Delaware, which did not allow betting on the Olympics despite sports betting being legalized in the state.
As of January 12, less than one month into the year, Indiana has continued to generate plentiful revenue from sportsbooks and casinos in the Hoosier state. The addition of betting on the Olympics this month will surely complement these numbers and start their 2022 off on a successful start.
Considering the wide range of states that embraced Olympic-betting in the summer, it's probable that many will follow suit behind Indiana in the winter games and release their plans for Olympics betting.