Illegal Sports Betting Network Uncovered as Vermont Assessing Legislative Possibilities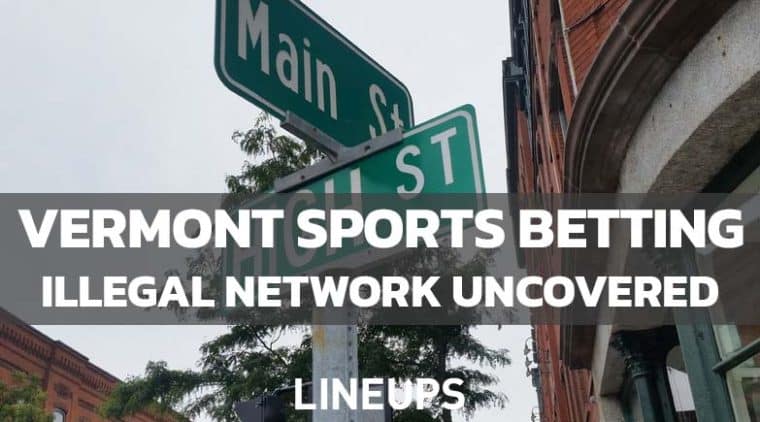 Vermont has yet to make significant progress on legalizing online sports betting despite having several years to do so. However, the Vermont Department of Liquor and Lottery recently began an investigation into an alleged illegal sports betting network in the state. Their findings could prompt more urgency in the legislative process.
Vermont Delaying their Legislative Action
In May 2018, the United States Supreme Court struck down the Professional and Amateur Sports Act and paved the way for individual states to decide the future of their respective legal markets. Some states will likely never legalize online sports betting. Still, Vermont's neighbors, New York and New Hampshire have had significant success in the sports betting industry.
Vermont is only home to about 650,000 people, but those residents have a strong appetite for sports as many are fans of nearby Boston and New York sports franchises. Those individuals are likely to be interested in legal sports betting options, and nearby legal sports betting states are likely poaching some betting activity from nearby Vermont residents.
Illegal Sports Betting Network Uncovered
Reportedly, customers of the underground bookie were taken for tens of thousands of dollars by the unregulated operation, and there is no recourse given the black market nature of the activity. Per Wendy Knight, the commissioner of the Vermont Department of Liquor and Lottery, this "wouldn't have happened in a regulated sports betting market."
State Exploring Tax Benefits
Vermont lawmakers passed Senate Bill 11 in June, establishing a sports betting study to assess the potential benefits and drawbacks of a regulated sports betting market. The Joint Fiscal Office concluded in a 180-page report that it would be in Vermont's best interest to legalize sports betting due to financial and social benefits.
The study showed that the state would receive somewhere between $2 and $10 million in annual tax revenue. The report also stated that a regulated market would eliminate the need for residents to travel into nearby states to place wagers or engage in illegal underground wagering activity.
Some significant pushback still exists, particularly as the state has shunned most gambling for decades, with the lone exception being the state-run Vermont Lottery. Representative Tom Stevens noted that sports betting is a "social proposition that we have to take seriously."
Senator Michael Sirotkin, who chairs the Senate Committee on Economic Development, Housing, and General Affairs, agrees as he said, "some people are more skittish than others" about moving to legalize another so-called "sin industry."
House Set to Evaluate Framework
Legislators have discussed the framework for proper regulations, including an attractive fee and tax structure, and it's expected that the Vermont House of Representatives will be presented with this framework this summer. Should the measure pass, the Vermont Department of Liquor and Lottery would implement regulations on the industry with age limits, license applications, and other rules being established.
At least 32 states have approved sports betting, and with momentum building, it appears that Vermont could join that list in the coming months. We will have you covered with the latest news on the legislative process for the state.