Golden State Warriors vs Boston Celtics 6/10/22: Starting Lineups, Betting Preview, Odds, Prediction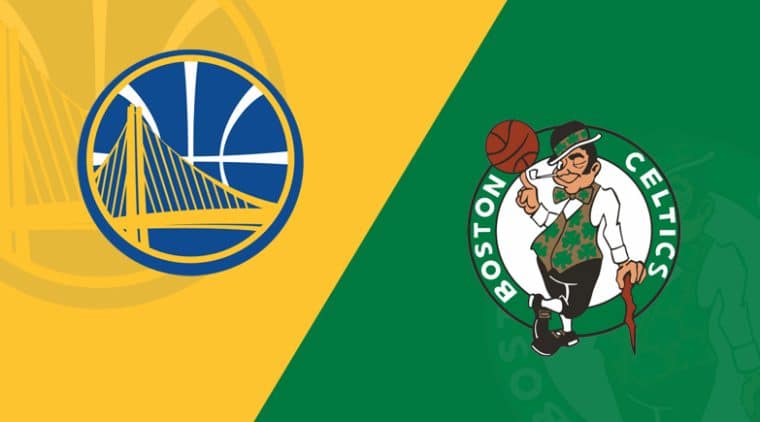 Golden State Warriors vs. Boston Celtics Betting Preview (6/10/22)
The Golden State Warriors (1-2) look to even the series against the Boston Celtics (2-1) in Game 4 on Friday night. The Warriors lost 116-100 in Game 2 despite getting 31 points on 6/11 three-point shooting from Stephen Curry. Klay Thompson generated 25 points on 5/13 from three – his first 20-point performance this series. Andrew Wiggins had 18 points and 7 rebounds, while Poole scored 10 points off the bench. Golden State turned in an efficient 46/37/86 shooting split, but they committed 16 turnovers and were -9 in offensive rebounds. Boston took 11 more FGA because of their inability to close out possessions. The Warriors led 83-82 with 3:45 left in the 3rd; however, their offense utterly collapsed for the remainder of the contest. They scored a measly 11 points in the 4th quarter, which is astoundingly awful for a Finals team. To make matters worse, Curry injured his ankle late in the 4th quarter. He is ready to play Game 4, but it's unknown whether this will significantly affect his mobility and overall game. 
What a game for Boston! They shared the ball, protected the paint, and cut down on turnovers. Jaylen Brown paced the team in scoring with 27 points on 9/16 from the field and 4/8 from three. Jayson Tatum nearly secured a double-double; he had 26 points, 6 rebounds, and 9 assists. Boston finally saw Marcus Smart break the 20-point barrier, as he scored 24 points on 8/17 from the field. Al Horford produced an all-around game of 11 points, 8 rebounds, 6 assists, 1 steal, and 1 block. The key defensive cog in their line was Robert Williams, who had 10 rebounds, 4 blocks, and 3 steals. Williams is listed as questionable for Game 4, although he is expected to play barring serious knee swelling. If he cannot go, then Grant Williams will see more minutes in the frontcourt. 
Golden State Warriors vs. Boston Celtics Betting Odds
The spread for Game 4 is -4 Celtics, and I like Boston to cover here. Curry's injury is a huge concern because he is the engine behind their entire offense. He already needed as much burst as possible against this Boston defense, and an ankle injury will sap his ability to change direction. Williams, meanwhile, looked explosive in Game 4 and clogged the lane. Boston definitely has the injury advantage currently, and their youth allows them to maintain energy levels for longer. With the home crowd energizing the Celtics, I think they take Game 4 and a crushing 3-1 series lead. 
TV Schedule
Date: 6/10/22
Time: 9:00 PM ET
Arena: TD Garden – Boston, MA
Channel: ABC
Live Stream Golden State Warriors vs. Boston Celtics Free Online: Watch Every NBA Game
You can stream this game online for free. You can get a free 7-day trial and live stream NBA games from any device. Click the banner below and start watching.

Golden State Warriors Starting Lineup
PG: Stephen Curry
SG: Klay Thompson
SF: Andrew Wiggins
PF: Draymond Green
C: Kevon Looney
Golden State Warriors Analysis
Golden State needs more shot creators in the offense who can get their own basket 1v1. Draymond can facilitate, but he is a terrible scorer who Boston practically leaves open. Looney has no range outside of the paint, which also clogs the lane. Poole is playing 24 MPG, and Steve Kerr should increase his minutes. His defensive shortcomings are scary, but Golden State must boost their offense with his three-point shooting and isolation scoring. Curry cannot win this series by himself, especially since he likely won't be 100% healthy. The Warriors have to rely on Draymond to anchor the defense and allow Poole to penetrate Boston's ferocious defense. 
Klay Thompson hit key shots in Game 3, but his inconsistent shooting has tanked his on-court value. For the series, Klay is producing 17 PPG, 2.7 RPG, and 2.3 APG on a 34 FG% and 32.1 3PT%. He doesn't add much in terms of rebounding and playmaking, so he needs his elite shooting in order to have a big impact on the game. His isolation defense has also declined due to gruesome injuries, which makes him more one-dimensional. Golden State cannot screen him open and give him clean looks because Boston constantly switches the screen. For this series solely (given Boston's switching), it is fair to wonder whether a backcourt of Curry and Poole would be more effective than Curry and Klay. If Poole took a sliver of Klay's minutes, it may behoove them in Game 4 and beyond. 
Boston Celtics Starting Lineup
PG: Marcus Smart
SG: Jaylen Brown
SF: Jayson Tatum
PF: Al Horford
C: Robert Williams III
Boston Celtics Analysis
Robert Williams' monstrous impact completely derailed Golden State's offense. In their Game 2 victory, the Warriors had 39 FGA in the paint and restricted area. In Game 3, that number plummeted to 24 FGA. When they were able to penetrate, Williams deterred them with his long arms and athleticism. His 3 steals and 4 blocks froze Golden State's interior offense and allowed Boston's perimeter defenders to stick to the three-point line. Williams also crashed the glass with 3 offensive rebounds and 7 defensive rebounds. Boston took second-chance shots because of Williams' aggression. Because he neutralized Looney, Boston's bigger forwards and guards were able to fly into the paint freely and easily get past the smaller Warriors players. If Williams maintains his health level from Game 3, Boston's interior two-way production is nearly insurmountable for Golden State. 
The Celtics had far more success penetrating the Warriors defense because of effective screens and matchup hunting. In Game 2, they had 47 drives and shot 35% on 17 FGA. However, in Game 3, Boston had 61 drives and shot 62.5% on 24 FGA. Jaylen Brown in particular slashed through Draymond Green and terrorized them inside all night. The lob threat to Williams meant Looney couldn't help on the drive – this wasn't as available in Games 1 and 2 because of health. Their three-point shooting is a legitimate threat (43.4% for series); if they continue their paint production, Golden State won't be able to stop this balanced offense.