Florida Falls Short: Sports Betting Stalls as Signatures Miss the Mark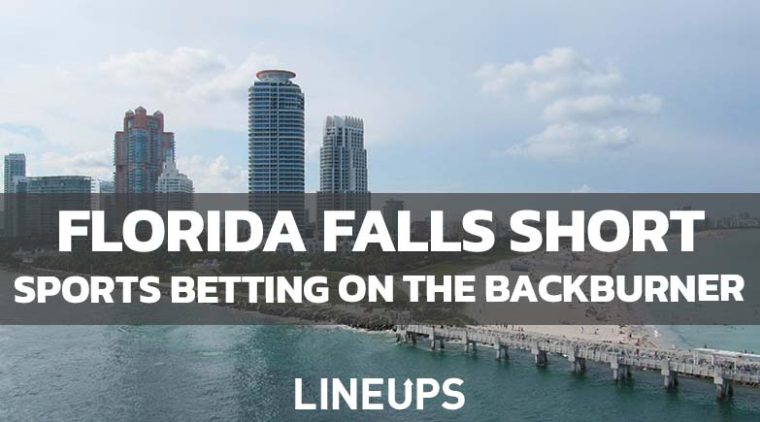 Floridians hopeful to have widespread mobile sports betting this year will be sorely disappointed to learn that their state has suffered a significant stepback in the legislative process. FanDuel and DraftKings needed 891,589 verified signatures by February 1 to place a sports betting question on Florida's November ballot. However, the PAC backed by the two sportsbooks announced on Friday that it was giving up on its efforts with only about 477,000 signatures verified. So what went wrong? And what happens to Florida sports betting goals now?
Florida Sports Betting Background
Florida has had one of the most complicated paths to legalized sports betting in the country, and we aren't done with new twists and turns in the tale. Sports betting was first approved in Florida with the signing of a new gaming compact between Governor Ron DeSantis and the Seminole Tribe that granted the Tribe exclusivity over sports betting in the state. The Seminole Tribe's Hard Rock Sportsbook app launched in November 2021.
However, a series of legal challenges led to Hard Rock Sportsbook being suspended in December as the United States District Court ruled that the gaming compact violated federal Indian gaming law. With the door open to other competing interests, FanDuel and DraftKings attempted to push for a ballot measure to pave the way for an open, competitive sports betting market in Florida under the name Florida Education Champions.
Florida Education Champions – What Went Wrong
While the ballot measure effort was surrendered as not enough signatures had been verified, Florida Education Champions actually stated it had accrued over one million signatures, they had just not been verified in time. The state requires 30 days to verify signatures before a ballot measure can be approved, and there wasn't enough time to get the signatures verified.
In an official statement, Florida Education Champions spokesperson Christina Johnson cited the group's excitement at the encouraging support from the "more than one million Floridians who signed our petition." Johnson also cited the "COVID surge" as a huge issue in decimating operations and the ability to collect signatures in person.
In addition, FanDuel and DraftKings have to shoulder some responsibility for poor planning. The sportsbooks invested almost $37 million combined into this effort, but only asked Barstool Sportsbook for help last week. Barstool founder Dave Portnoy attempted to encourage Floridians to sign the petition for the ballot measure on social media, but it was too little too late.
What Happens Next?
Now that this latest signature push from the Florida Education Champions has failed, Floridians may have to wait until 2024 to see the sports betting question be added to the state's ballot. Florida Education Champions will continue working on generating interest and signatures, but the timeline has been extended considerably after missing the February 1 deadline.
When Hard Rock Sportsbook shut down, they said they were doing so temporarily, but it's become clear that the Seminole Tribe will not be able to operate under the exclusivity they were previously promised in the gaming compact. The Seminole Tribe is appealing the United States District Court decision, but that process could last a year or longer.
In the meantime, Florida is in limbo, with multiple avenues to mobile sports betting in the future but no clear answer as to which path will be taken or when it will happen. We will have you covered with the latest news on Florida sports betting legislation whenever we have it. You can check out our official Florida sports betting page for more information.