FanDuel Hires Four New Executives in Two Weeks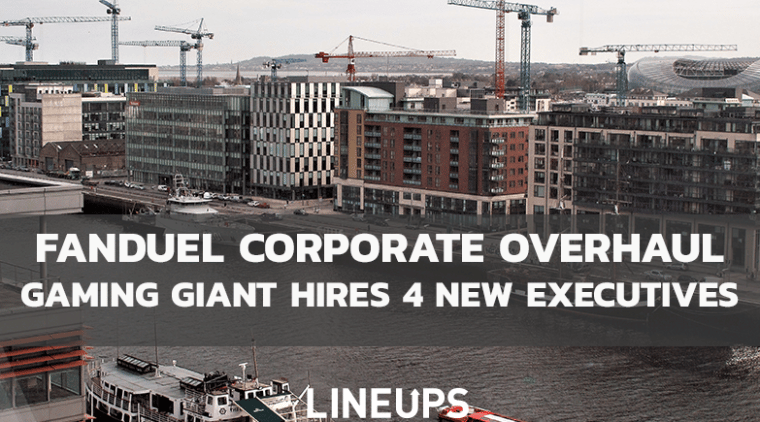 It has been a busy last two weeks for FanDuel who has hired four new executives to join their FanDuel team. The first two came on July 19 with the announcement that Christian Genetski would assume the role of President of the company and Mike Raffensperger would take on a newly-created position, Chief Commercial Officer. A few days later on Aug. 1, FanDuel announced that Carolyn Renzin has been appointed Chief Legal Officer and on Aug. 3 Andrew Sneyd was named the Executive Vice President of Marketing for FanDuel. 
New President and Chief Commercial Operator
Both Genetski and Raffensperger are internal hires, as they both have tenured careers with FanDuel. Genetski's new role is a promotion from his previous role as Chief Legal Officer of the company where he was instrumental in expanding FanDuel's reach in the sports betting industry. Most notably, he brokered an agreement with the New York State Attorney General that led to the eventual legalization of sports betting in the state, has contributed to the launch of mobile sports betting in 15 different states, and contributed heavily to getting sports betting in front of California voters in November. 
"Keeping Christian's deep institutional knowledge within FanDuel was critically important to me," said FanDuel CEO Amy Howe. "In his expanded role, Christian's expert voice will impact decisions that are vital to creating a sustainable long-term business, while providing critical continuity for FanDuel to thrive in the future."
Genetski's new role focuses more on corporate and partnership strategy as well as business development alongside Howe and Raffensperger, who will also have new duties. Raffensperger will be in charge of overseeing revenue across all of FanDuel's sectors including its sportsbook, DFS, casino, racing, and free-to-play platforms. He will also be heading up commercial leadership, which previously fell on the shoulder of Howe. Raffensperger was formerly the Chief Marketing Officer of FanDuel where he was responsible for developing marketing and customer acquisition strategies that fueled the growth of FanDuel and captured market share. With his help, FanDuel exceeded in several markets despite spending significantly fewer marketing dollars. 
"Mike's leadership of our revenue producing commercial units and marketing is a structure we believe best positions us for growth and reflects how important his performance has been to our success," said Howe.
Renzin & Sneyd
Renzin and Sneyd will be assuming Genetski and Raffensperger's previous roles as Chief Legal Officer and Executive Vice President of Marketing. Renzin will begin her role as Chief Legal Officer while continuing her current role as Chief Compliance Officer and through both roles will continue to oversee legal matters, risk, regulatory engagement, compliance and responsible gaming for the company.
"In her time at FanDuel, she has led transformative change for our business in building out a regulatory and compliance function befitting the current and future scale of our company and I'm confident she is the right choice to lead our high-performing legal team going forward," Genetski said of Renzin. 
Sneyd is the only external hire of the four new executives the FanDuel has brought on. He has left his role as Senior Vice President of Brand, to assume his leadership role at FanDuel where he will spearhead FanDuel's growth marketing, media, customer engagement and marketing strategy across FanDuel's main sectors: sportsbook, casino, DFS, and free-to-play platforms. While at Brand, Sneyd helped to further FanDuel's influence and separate them from other competitors. 
"Since his arrival at FanDuel, Andrew has elevated our creative efforts and continued our explosive growth," said Raffensperger. "His acumen for brand marketing has separated us from the field and under his leadership, I expect that we will continue to make moments matter more for our customers." 
FanDuel has implemented more changes in their leadership team earlier this year as well. Tricia Alcamo was appointed Chief People Officer in April followed by David Jennings as Chief Financial Officer in May. Later in May, FanDuel appointed Asaf Noifield as the Managing Director of Casinos and Andrew Sheh as Chief Technology Officer.