FanDuel Extends Existing Partnership With New York Yankees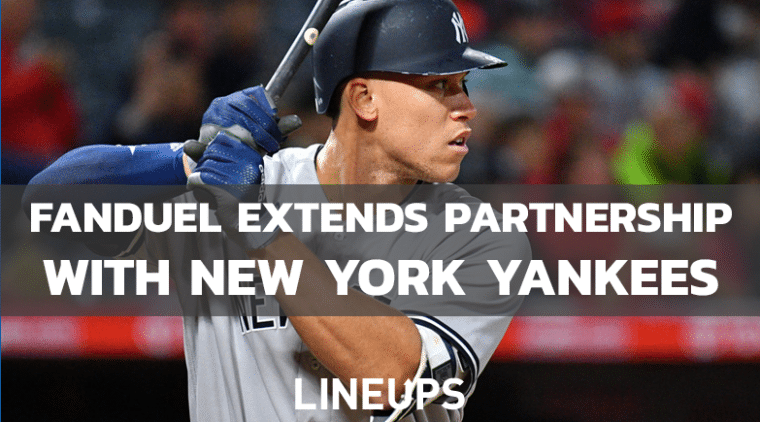 Sports Betting Partnerships Continue To Grow
In the most recent development of sports betting partnerships in the United States, FanDuel has announced a renewal of their partnership with the New York Yankees. 
FanDuel has been an official partner of the Yankees since 2020 – since then, sports betting has now become legal in the state of New York, rightfully prompting an extension of their partnership that includes sports betting perks. This is FanDuel's second partnership with a major New York team this year as they inked a deal in January that made them the official mobile betting partner of the Buffalo Bills. They are also official partners of both NFL's New York Jets and NBA's Brooklyn Nets. 
FanDuel has partnerships with several other large sports teams as well including the Washington Football team, Chicago Bulls, Denver Broncos, Indianapolis Colts, and Chicago Blackhawks, to name a few. But FanDuel is not alone; they are joining a long list of partnerships between operators and professional sports teams, especially in emerging markets like New York. Caesars Entertainment announced their partnership with the New York Mets just weeks ago. 
The Yankees-FanDuel extension was announced almost in simultaneous fashion with the MLB's most recent job posting seeking a manager in their Gaming and New Business Venture Department. It is the role's responsibility to "drive new commercial opportunities in Fantasy Sports Betting, Blockchain, and other emerging high-growth areas of the sports industry."
The Deal
Terms of the multi-year agreement make FanDuel the official betting partner of the Yankees and bestow FanDuel the rights to the use of the Yankees' logo and marks. FanDuel will also provide VIP hospitality accommodations at the stadium and have signage and advertising both behind home plate and in right field at Yankee stadium. 
Specific details have not been released, but it's safe to assume that all roads lead to enhancing the fan experience. "One of our company values is to be absurdly fan-focused and there is no fanbase more passionate about their team than Yankees fans which makes this a natural fit," said CMO of FanDuel Mike Raffensperger. 
​​"There is no more globally recognized sports brand than the New York Yankees, and as a New York-based company we're delighted to remain partners with our hometown team," Raffensperger said. 
The New York Sports Betting Market
This partnership extension is coming just a mere four months after the launch of the legal betting market in New York. Since the inaugural launch, FanDuel has led the eight licensed operators in both handle and revenue. FanDuel is averaging a cool $131.8 million handle  weekly and generating about $22 million in revenue for the state every week. As of March 2022, FanDuel controls about 41% of the current market and this partnership with New York's most iconic team will certainly help to bolster their market share. 
The eight sportsbooks that are operating in the Empire State have taken in over $5 billion in bets since the launch in January, $2.8 billion of which came in just the first six weeks of operation. The market in New York is now the number one sports betting market in the country.