FanDuel Becomes The Official Sports Betting Partner of TSN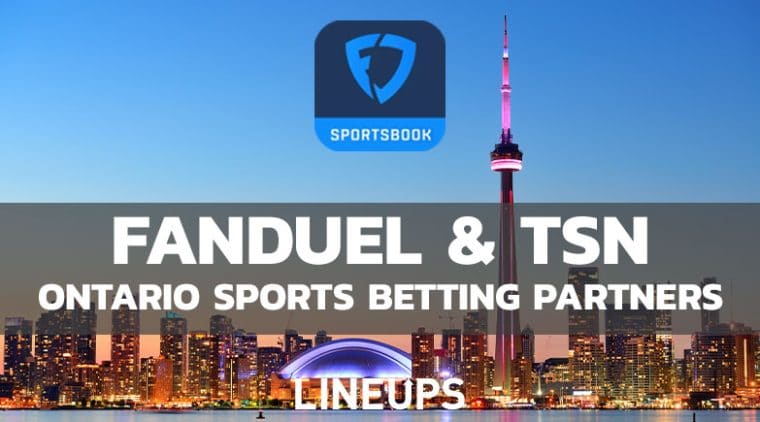 Ontario Launches Long Awaited Sports Betting Market
Canada's leading sports provider, The Sports Network (TSN) has entered a deal with North American sports betting giant, FanDuel that declares FanDuel the official sports betting partner of TSN. 
The multi-year agreement comes hot on the heels of the April 4 Ontario sports betting launch that legalized sports betting operations in the province. Upon regulation elsewhere in Canada, this agreement will extend to those provinces as well. While Ontario is the first of the ten Canadian provinces to launch a sports betting market in its borders, other provinces are expected to follow suit in the near future. 
Sports betting and iGaming in Canada was formally legalized in the summer of 2021 with the passing of HB 606. The bill allows Canadian provinces to regulate their own sports betting markets and Ontario has been the first to do so. In September 2021, they opened their registration process for commercial operators to apply for licensing with the Alcohol and Gaming Commission of Ontario. Over thirty operators are expected to be legal in the province eventually. 
FanDuel is one of over two dozen sportsbooks already approved for operations in Ontario. They are joined with big names like Caesars, BetMGM, and BetRivers, as well as smaller operators like 888 and Unibet. 
Details of The Deal
FanDuel will provide all odds across all of TSN's programming with the purpose of using FanDuel's expertise and reputation to deepen fan engagement and reimagine the sports viewing experience. TSN plans to implement several FanDuel-related integrations to their operators including digital marketing strategies, mobile apps, co-branding opportunities, and in-game broadcasting. Central to TSN's plan includes highlighting and promoting some of FanDuel's most popular offerings like its same game parlay bets, free-to-play pools, as well as its casino platform. The collaboration is aimed at elevating the overall experience of Ontario sports fans, and eventually the rest of Canada. 
"FanDuel delivers an entertaining, customer-centric, responsible gaming experience with attractive odds that Canadian sports fans will want to engage with," said Senior Vice President of TSN Stewart Johnston. "We believe that combining their sportsbook with our expansive portfolio of live sports properties will not only deliver the exciting content that our passionate fan base demands but will provide new opportunities to expand the TSN brand."
About The Partners
TSN broadcasts several national programming feeds including TSN Direct, TSN.ca, TSN Radio, and the TSN app. Through these platforms, they are able to offer live programming to the CFL, NFL, NBA, MLB, UEFA Euro, Golf's Majors, UFC, NCAAB as well as Canadian-specific channels for the Toronto Maple Leafs, Ottawa Senators, Montreal Canadiens, and Winnipeg Jets. This partnership with FanDuel is the first of its kind as sports wagering has not been legal in Canada prior to April 4. FanDuel on the other hand is no stranger to partners and has several including Hulu, Associated Press, fuboTV, and several leagues, legends, and teams of which they are the official betting partner of. 
The agreement comes with clutch timing as MLB Opening Day, the start of NBA playoffs, and The Masters Tournament are all right around the corner.