FanDuel Agrees to New Partnership with PGA Golfers Amidst Controversial LIV Debut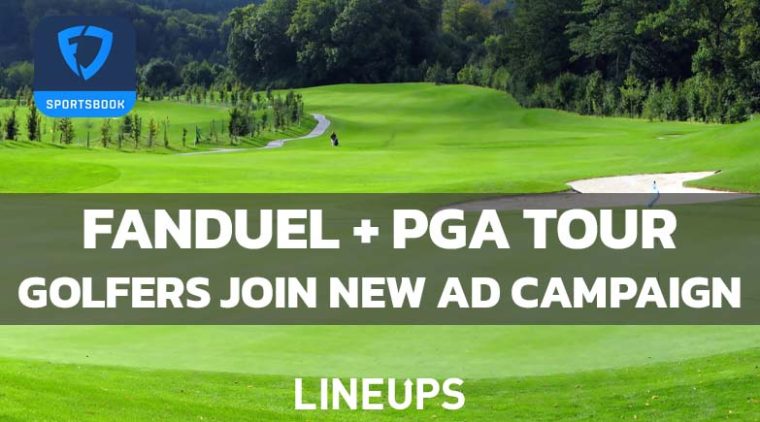 On Tuesday, FanDuel Group announced a new television commercial featuring PGA Tour golfers Abraham Ancer, Will Zalatoris, Harold Varner III, and current FanDuel partner Jordan Spieth. Ancer, Zalatoris, and Varner III will join Spieth as exclusive partners of FanDuel with social media, name and likeness agreements part of their contracts. The commercial will launch this week during the U.S. Open and will air through February 2023.
🚨 BIG NEWS 🚨

Welcome to the team @WillZalatoris, @Abraham_Ancer, and @HV3_Golf!

More on our expanded partnership with the @PGATOUR: https://t.co/9MSRjxzlzb pic.twitter.com/IyhfiSMNEZ

— FanDuel Sportsbook (@FDSportsbook) June 14, 2022
Existing FanDuel Partnerships with PGA
FanDuel has made an aggressive push to win golf market share with a handful of existing partnerships. In August 2021, FanDuel became the exclusive sports betting and DFS provider of Jordan Spieth. In December 2021, FanDuel and the PGA Tour announced a three-year extension to their current content and marketing partnership with FanDuel as an official betting operator of the PGA Tour.
Mike Raffensperger, CMO of FanDuel Group, noted that "golf continues to be one of the fastest-growing sports on our platform and, as we greatly value our partnership with the PGA TOUR, we are excited to grow our PGA TOUR program. Jordan has already been a fantastic partner and we look forward to expanding our golf ambassador roster with the additions of Abe Ancer, Will Zalatoris, and Harold Varner III."
Exclusive U.S. Open FanDuel Offer
The U.S. Open begins on June 16 at the Country Club in Brookline, Massachusetts. The purse for the event is $12.5 million. The most recent winner was Jon Rahm in 2021 with a final score of -6. Golf still pales in comparison to other sports such as football and basketball in national sports betting handle, but it will draw significant interest as one of the four majors.
To celebrate the U.S. Open, FanDuel is offering new customers the opportunity to receive $200 in free bets when they place a wager of $5 on any golf market. The offer ends June 21 and is available in all legal sports betting states where FanDuel Sportsbook operates. Click here for the best analysis on the U.S. Open betting markets.
LIV Tour Shaking up the Market
The LIV series launched in October 2021 and is backed by the Public Investment Fund, the sovereign wealth fund of Saudi Arabia, which ranks as one of the largest funds in the world with total assets of around $600 billion. Greg Norman, a two-time major champion and golf course designer, is the CEO of LIV Golf Investments which has provided more than $400 million in seed money.
Representatives from two U.S. sportsbooks told SportsHandle that they hadn't received advisement from the PGA Tour on whether or not to accept wagers on LIV Golf. The LIV series debut was last weekend, and bettors could place wagers through DraftKings and PointsBet, both of which are partnered with the PGA Tour. FanDuel didn't accept wagers on the LIV event.
PGA Tour Commissioner Jay Monahan has met with several player agents to draw a line in the sand – players can participate in the PGA Tour or jump to the LIV, but not play in both. Last week, Phil Mickelson announced he had agreed to a $200 million contract with LIV Golf. The new series has drawn other top names such as Dustin Johnson, Sergio Garcia, and Louis Oosthuizen, among others, with massive appearance fees and purses.
Aside from the historic prize money, players must assess the geopolitical situation in Saudi Arabia. Phil Mickelson said he wasn't even sure if he wanted the LIV organization to succeed due to Saudi Arabia's "horrible record on human rights." Saudi Arabia ranked 155th out of 165 jurisdictions in the Cato Institute's 2021 Human Freedom Index.
Presumably, the PGA Tour athletes who have agreed to this new partnership with FanDuel won't be jumping ship for the LIV. However, the rise of the new organization presents difficult circumstances to the U.S. sportsbook and its handling of the golf market. The implications for sports betting are wide-reaching, and the PGA Tour will continue to rely on the growing industry as it loses revenue to its new competitor.
"Will my lifestyle change if I got $400 million, no"

"Shotgun 3 days to me is not a golf tournament to me no cut"

Jon Rahm had some words today about the LIV. #USOpen #LIVGolf pic.twitter.com/DN14mO8rKE

— Lineups  (@lineups) June 14, 2022