E. & J. Gallo Winery To Become Official Wine Sponsor of The NFL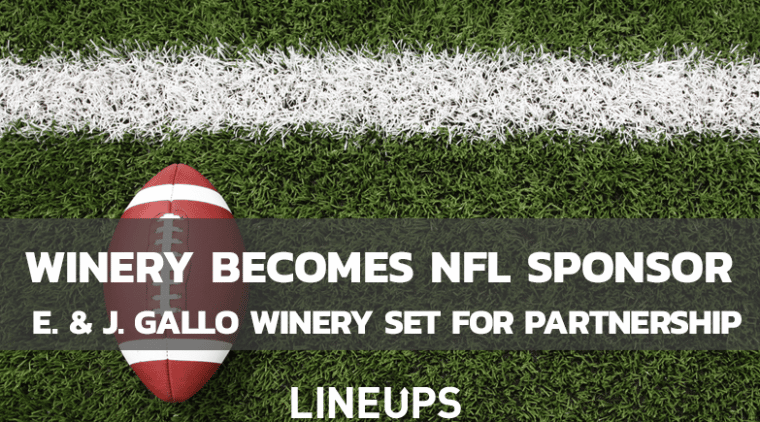 Partnership Details
On June 8, the NFL and E. & J. Gallo Winery announced a partnership that makes Gallo the official wine sponsor of the league. The multi-year and multi-branded partnership aims to engage NFL fans in a variety of activities and opportunities from opening kickoff through the Super Bowl. Benefits include local team engagement, player appearances, on-site presence at events, and digital and social content. 
Barefoot, a popular wine under the Gallo brand which is known for its affordability and accessibility, will be kicking off the NFL partnership. NFL's Senior Vice President Tracie Rodburg looks "forward to pairing E. & J. Gallo's extensive portfolio of wines, including its iconic brand Barefoot, with our fans, clubs and premiere events for memorable NFL experiences."
Throughout this partnership, Gallo will also introduce its 360-degree programming throughout the customer purchasing process, giving its businesses full exposure to demands and behaviors of customers. 
"As an industry leader our role is to welcome new consumers to the wine category in unique and relevant ways. This partnership will do just that by bringing our avid fan bases together. The notion of togetherness seems more relevant now more than ever," said Gallo's Chief Marketing Officer, Stephanie Gallo.
About E. & J. Gallo Winery
This partnership with the league marks one of many strategic partnerships they have made over the years alongside their innovative brand creations that contribute to a longstanding customer-first mentality. They have made partnerships with companies like Alibaba and Constellation Brands in years past to expand the Gallo name across the world, and it is now the largest family-owned winery in the U.S.
Gallo was founded in 1933 by Ernest and Julia Gallo in Modesto, California. It is the largest exporter of California wines and they make, market, and distribute over 100 different brands of wine.