DraftKings Sportsbook and Casino Launch in Ontario: Better Late than Never for the Leading US Operator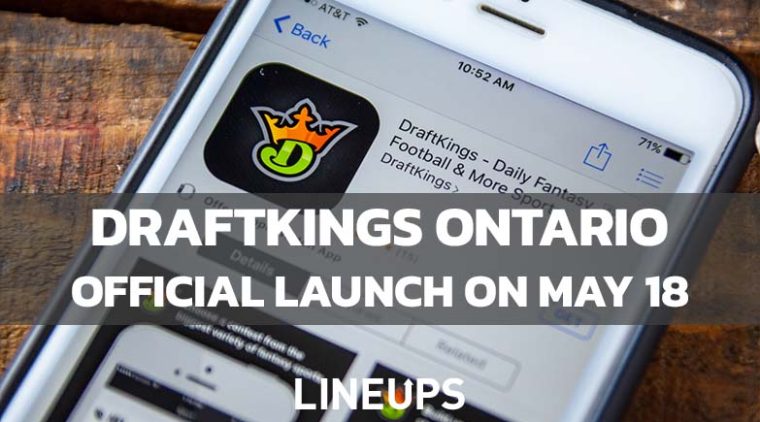 As of Wednesday afternoon, DraftKings Sportsbook and Casino are now live in Ontario. The online gaming operator announced the launch of its platforms in the province at 1 PM EST. DraftKings received a two-year license to operate in Ontario last week as it was added to the list of operators approved by the Alcohol and Gaming Commission of Ontario (AGCO).
DraftKings Late to the Party
The Ontario iGaming and sports betting market launched six weeks ago, so DraftKings is being introduced to the market significantly later than some of its peers in the industry. However, CEO Jason Robinson told analysts that being first to the market was not a priority during the recent Q1 earnings call.
"Due to the presence of gray-market operators, many of which have been present in Ontario for several years, we do not believe that the timing of our launch will have any impact on the share we are able to achieve in that province."
DraftKings Shuts Down DFS Offerings
Ontario's new regulatory framework is the first of its kind in Canada. The result of private-sector operators being invited to the online sports betting market is the loss of DFS operations. The province considers "pay-to-play" fantasy sports as gambling and not a "game of skill," as it is considered in some U.S. states. The rules require all participants to be located in the province, so operations have become impossible to manage.
DraftKings joined FanDuel and Yahoo as notable platforms to withdraw its Daily Fantasy Sports (DFS) offerings from the Ontario market due to provincial rules. The Fantasy Sports & Gaming Association (FSGA) noted that an estimated two million DFS players would be affected by the regulations in place in Ontario as operators are forced to withdraw from the market.
Over the weekend, DraftKings sent a notice to its DFS players that the platform would no longer be available on May 17. "While we know this is unfortunate news for our passionate daily fantasy sports players, we will continue to work with the provincial government to try to bring daily fantasy sports back to Ontario as soon as possible," the message read.
Not Bullish on Ontario Market?
Ontario represents about 40% of Canada's population. It would be the fifth-largest U.S. state, but DraftKings' 2023 forecasts included "minimal net revenue" from Ontario as the company has low expectations for the market.
With 26 companies already receiving licenses from the AGCO, perhaps DraftKings recognizes a high degree of competition as a factor that could hold back overall revenue. DraftKings joins Caesars, FanDuel, PointsBet, theScore, and many other platforms in Ontario.
However, Robins expressed a different sentiment in his press release on Wednesday. He called DraftKings' entry into Canada a "significant milestone in our expansion efforts as we reach nearly 40-percent of Canada's total population."
Revenue Figures Not Yet Released
The Ontario single-game online sports betting market launched on April 4, and private online sportsbooks were approved for licenses for the first time in Canada. Regulators have yet to announce any revenue data, and such communications will reportedly not take place until after the Ontario elections on June 2.
For more information on legal sports betting in the province, check out our Ontario sports betting page. You can also learn more about welcome offers and launch information at our DraftKings Ontario page.